Travelling To Plovdiv, Bulgaria? Here's All You Need To Know To Have A Great Time!
Tired of all the tourists and high prices of big European cities, you just booked a trip to the lesser-known but up-and-coming city of Plovdiv, Bulgaria. Now what? Well, if you're curious, excited, maybe a little worried – here's all you need to know about the oldest living city in Europe! Travelling to Plovdiv – how to get here, where to stay, what to expect from locals, where to eat, what to see, where to have fun… Read on and let's make your trip to Plovdiv a truly memorable experience!
How to get to Plovdiv?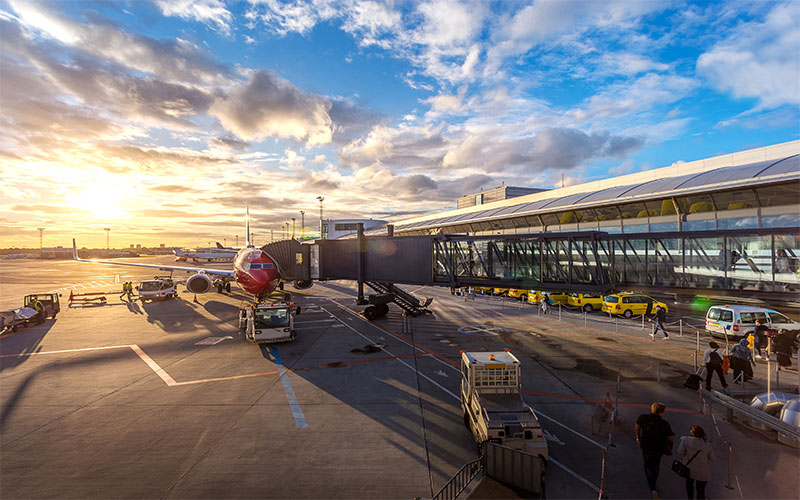 Most airlines fly to Sofia – Bulgaria's capital. There is only one airline which flies directly to Plovdiv, Ryanair, from the UK (London Stansted).
If this doesn't suit your plans, don't worry. Get the cheapest ticket to Sofia by following our tips here >> and then let's get you safely to Plovdiv by train, bus or transfer!
Getting from Sofia Airport to the train and bus stations
Once you've landed at Sofia Airport, you can take the metro to the central Bus or Railway Station (they're very close to each other). This is the quickest and safest way, also the cheapest. If landing at Terminal 1, look for the shuttle between the two terminals of Sofia Airport as you will need to get to Terminal 2.
The entrance to the metro station is to the left of the Arrivals hall of Terminal 2 (follow the line on the floor). Tickets are sold at the entrance of the station. In order to get to the Bus or Railway Station, you will need to transfer from Line 1 – the line you just hopped on, to Line 2. This should happen at the Serdika Metro Station (just listen to the voice announcing the stops).
If you choose to take the bus, you can get on line 184 or 84 – both go to the city centre so you will have to then get on another bus to the Bus or Railway Station. You need to bear in mind that you have to buy the bus ticket in advance (there is a vending machine at the airport), as most bus drivers in Sofia don't speak English and you might run into some difficulties, especially if you don't have cash. Once on the bus, you will need to perforate the ticket at the special machines installed on the vehicle.
The ticket for the metro (the whole itinerary) or the bus (single ride) costs BGN 1.50. If you need more information, you can visit Sofia Airport's info page >>
Getting to Plovdiv by bus
Once at the Bus station (the big modern building right outside the metro station), you can ask for the available options at the Info Desk – there are busses leaving at least once every hour up until 8PM. If you prefer to plan ahead, you can check the available options at websites like Busradar.com. A bus ride takes about 2 hours and is the quickest option, apart from renting a car. Bus tickets are sold at kiosks at the bus station, and will cost you around 10-15 BGN (one-way).
Getting to Plovdiv with a car
Driving in Bulgaria is considered safe, but you need to take into consideration the season and what roads you are going to drive on. Not all roads are in great condition, especially those between smaller villages. Nevertheless, renting a car is your best option if you'd like to discover the country's beauty at your own pace. Travelling along the two main highways – Trakiya (from Sofiya to Burgas) and Hemus (from Sofia to Varna, the final stretch of nearly 90 km remains to be built), will surely save you a lot of time.
There are a few rent-a-car providers available at the airports. We recommend our trusted partners Top Rent-A-Car – they have offices at all major Bulgarian airports, as well as in big cities. They can also deliver your car to all summer and winter resorts. Top Rent-A-Car provides new and well-maintained vehicles that will help you experience the best of Bulgaria! 
If you decide to rent a car, you can use the Top Rent-A-Car widget below. And don't forget you can get 10% off with Plovdiv City Card >>
Getting to Plovdiv by train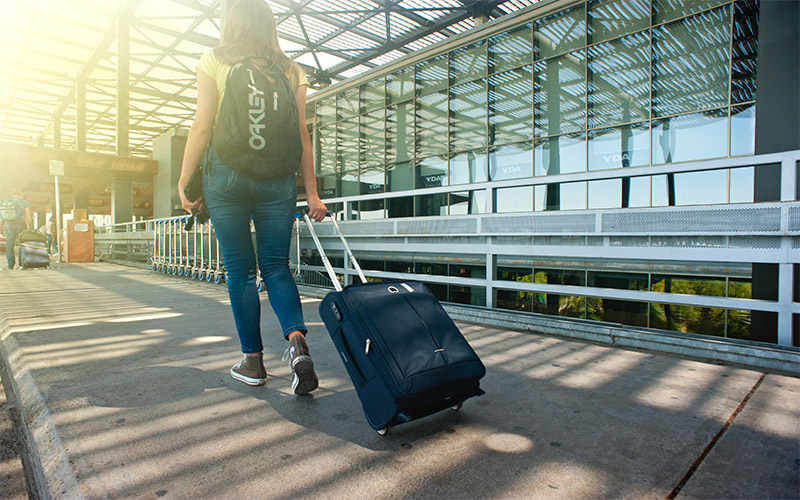 If you prefer travelling by train, you can head to the big socialist era building outside the metro station. This giant is the Central Railway Station. There is an Info Desk where you can ask when the next train is leaving, or you can research in advance at Bdz.bg >>
Tickets are sold at the station, but if you're running late you can also ask for one on the train itself (it will cost you more, though, and you're risking to meet a grumpy train conductor who doesn't speak your language).
A train journey in Bulgaria is an adventure on its own. Trains here might not be the cleanest or most attractive, certainly not the quickest, but they have a romantic appeal you can't get by travelling on the highway. The journey from Sofia to Plovdiv lasts about 2.30 hours and will take you through one of the most beautiful mountain ranges in the country – Rila.
Getting to Plovdiv with a transfer 
If you prefer to have a direct transfer from Sofia Airport, you can contact a service like Sofiaairporttransfer.com or Plovdiv-transfers.com. 
Where to stay in Plovdiv?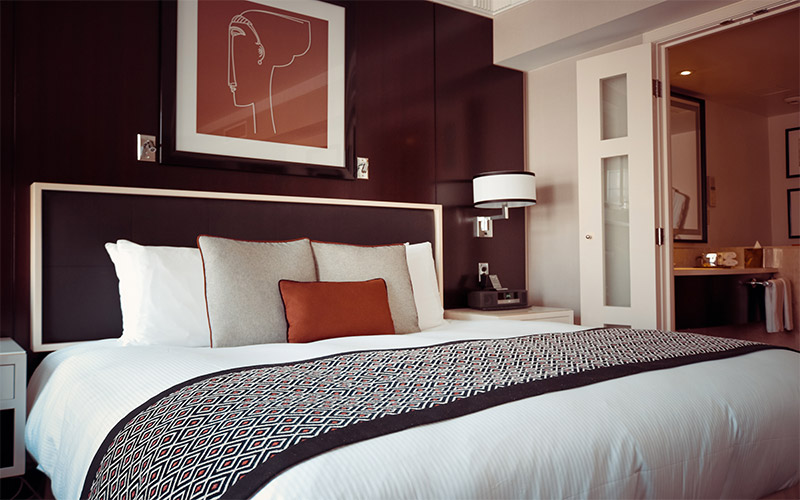 When it comes to accommodation, Plovdiv is a true gem for budget and more sophisticated travellers alike. From a great selection of higher-end hotels to nice and friendly hostels, you're going to find what you're looking for pretty quickly. Most of the hotels and hostels are around the centre of the city so you won't need to use public transport much. You can pick one of our suggestions for accommodation in Plovdiv here >>, or search Booking.com with the widget below!
Once in Plovdiv
When you set foot in Plovdiv, you will need to take your luggage and yourself to your accommodation of choice (if you need tips on how to choose your hotel in Plovdiv, look here >>). The easiest way is to take a taxi, but you need to be extremely careful as there are a lot of scammers around the stations here. Your best option is to call for a taxi – here, you will find useful information about the taxi companies operating in Plovdiv >>
If your hotel is within walking distance, just enjoy the scenery!
What to expect from Plovdiv?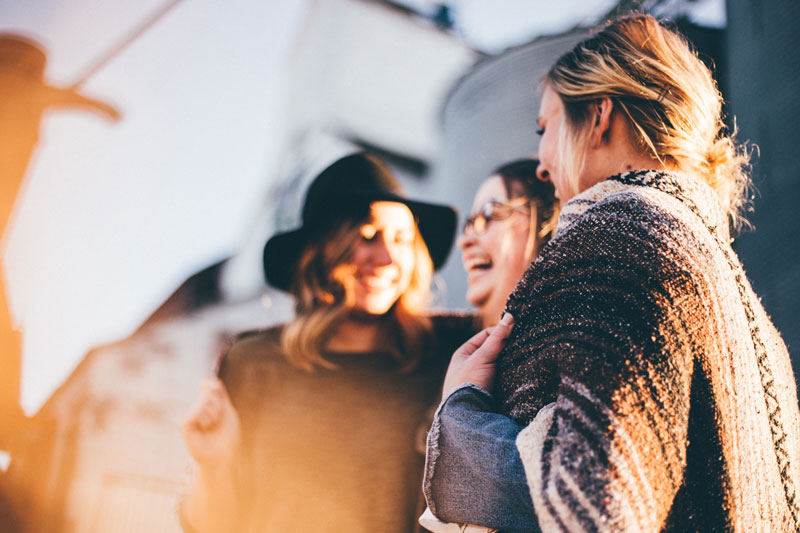 So, you're comfortably settled in your hotel room but you're looking forward to your first encounter with the millennia-old city of Plovdiv. It's difficult to explain the mix of cultures, trends and experiences you're going to discover, but one thing is for sure – the people of Plovdiv will welcome you as one of their own. Bulgarians are notoriously open to guests of the country, and young people will go out of their way to help you if you need directions or just general tips about the city. Older people will try to be helpful, too, but not many of them speak other languages than Russian.
Your first stop should definitely be the Tourist Information Centre opposite to the Mosque at Roman Stadium Sq. There, you will be able to buy your Plovdiv City Card which will be your sightseeing guide for the rest of your trip!
Sightseeing in Plovdiv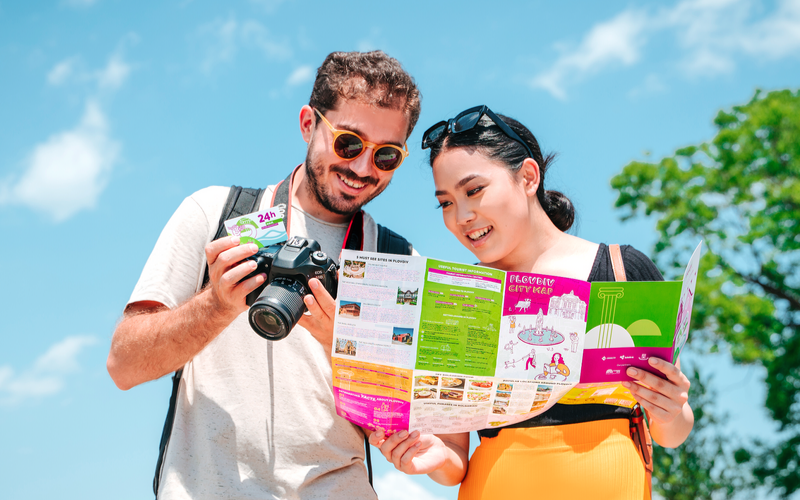 If you love sightseeing, Plovdiv will fascinate you. Albeit small compared to other European cities, Plovdiv has an amazing amount of museums, houses and other places of interest where you can easily spend at least 3 days.
Where to start? How about the stunning Ancient Theatre, the lovely Renaissance architecture masterpieces in the Old Town – Balabanov's and Hindliyan's houses, the amazing mosaics at Culture Center – Museum Trakart? You can find our selection of top sightseeing locations in Plovdiv here >>
The best part is that they're all free with Plovdiv City Card – we've carefully selected them so you can enjoy the most memorable places in the city without having to worry about entrance fees!
Eating out in Plovdiv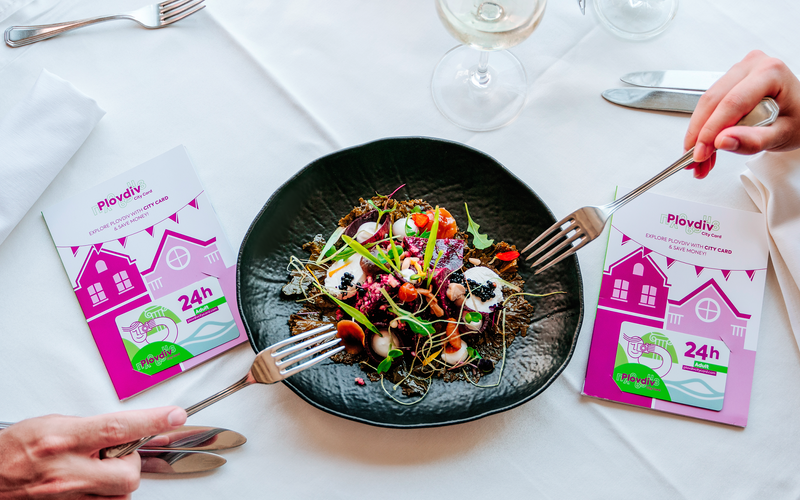 Plovdiv's culinary scene has expanded in the past couple of years to meet every foodie's expectations. From traditional Bulgarian cuisine (finger-licking good!) to Japanese, Mexican, Even Peruvian cuisine, you will be spoiled for choice. Prices are ridiculously cheap if you compare them to bigger European cities, so you'll be in for a treat at half the price you'd normally pay abroad.
For an amazing food-oriented experience, check out our guide to eating out in Plovdiv >>
Tip: If you're out for a meal, don't forget to top up the experience with a nice cocktail. Kapana District offers amazing pubs and cafes where you will meet with bartenders who will work their magic and leave you speechless with a single cocktail. Cheers!
Explore Plovdiv with a thematic tour
The best and most organized way to discover the beauty of Plovdiv is to take a tour. There are two free walking tours around the central part of the city – the Free Plovdiv Tour and the Free Graffiti Tour. If you're a foodie, why not grab our discount and try the Food Walk to discover what locals eat on a daily basis? Or, if you prefer to do it at your own pace, the Local Farmers' Food Trail is your go-to option (free with Plovdiv City Card). For all wine-lovers, we also created the Urban Wine Trail – a degustation tour which will help you get to know local wines better (free with Plovdiv City Card).
For those interested in feeding their soul, the Arts & Crafts Tour will show you some hidden gems of the local art scene.
You can find these and more tours in Plovdiv here >>
Entertainment in Plovdiv
If you happen to be in Plovdiv during the winter, or just want to chill between sightseeing locations, why not try one of the many entertainment venues? Try an escape room, spend some time at the bowling alley, get your adrenaline fix with go-karting… Or why not try Bulgarian crafts? In the Old Town, you will find many hidden workshops which will help you get a better understanding of Bulgarian arts & crafts, and you can even make your own souvenir. If you're not a fan of selfies, you can capture your memories on film with a fun photo shoot at Old Plovdiv Retro Photo where you can dress in traditional Bulgarian costumes!
Have fun with Plovdiv City Card >>
Shopping in Plovdiv
Shopping in Plovdiv is an adventure – you can certainly stick to the well-known brands you can find in your hometown, but you can also explore the many shops with traditional Bulgarian souvenirs. From everything handmade to folklore costumes, you won't leave Bulgaria just with the good ol' "Plovdiv" t-shirt!
The main pedestrian street is where you can get a glimpse of this mix of modern and traditional. In Kapana District you will find the most charming little shops selling all kinds of handmade and natural products. You can even stumble across a handmade bazaar if you're lucky!
Shop deals with Plovdiv City Card here >>
R&R in Plovdiv
If you're looking for a place to chill and enjoy life at a slower pace, you found it. Locals have a word for it – "aylyak", which means not caring about everyday problems and just enjoying the moment in all its beauty. The only way to discover how this local philosophy was born is to grab a cold beer and head to one of the hills – Bunardzhika Hill (where the Alyosha monument is), Nebet Tepe (one of the hills of the Old Town), The Clocktower Hill (Sahat Tepe) or the Youth Hill (Mladezhki Halm). Apart from the breathtaking views, they also offer a quick getaway from the busy streets below which is why they're a favourite of young people during the warmer months.
The Rowing channel, although a bit far from the centre, is also a great spot to chill out, ride a bike or even take your roller skates for a spin.
If you're tired and just want to sit down and catch your breath, the Garden of Tsar Simeon is just the right place. Located next to the main pedestrian street, it will invite you with its lush greenery, refreshing fountains (the biggest fountain in the city is here and it's spectacular!) and calm alleys.
A few things to take note of…
Money exchange and withdrawal: the official currency in the country is the Bulgarian Lev (BGN). While there are many exchange offices around town, we strongly advise you to exchange money only at banks as it is generally safer. Most big shops and restaurants in Plovdiv accept credit/debit card payments, but it's necessary to bring some cash with you at all times – for a taxi or public transport, for example. You can find useful information about ATMs in Plovdiv here >>
Staying safe: while Plovdiv is considered to be a safe city for tourists, we advise you to stay close to the centre and avoid the suburbs. Here's how to stay safe when travelling to Plovdiv >>
Finding other travellers for a drink: if you're looking for other like-minded travellers, you can bet you'll find some at the trendy Kapana District. You can also try the Expats in Plovdiv Facebook group if you're looking to meet some people – expats, locals and travellers alike.
After this crash-course in living like a true Plovdivian you should be all ready to come and enjoy the atmosphere of this amazing city – you're welcome! Don't forget that you can buy your Plovdiv City Card in advance and save 10% of the price!