A Foodie's Guide To Plovdiv, Bulgaria: Eating Out With City Card
We know you want to explore as many aspects of the cities you visit as possible. The seekers of gastronomic adventures will surely agree that food is a big part of getting to know a new culture. After all, what better way to get to know a place than to taste its local cuisine? This is precisely why we've carefully handpicked some of the very best restaurants around Plovdiv, all of them part of the Plovdiv City Card platform where you can enjoy discounts and bonuses – let's eat!
Breakfast & Brunch at Multi Culti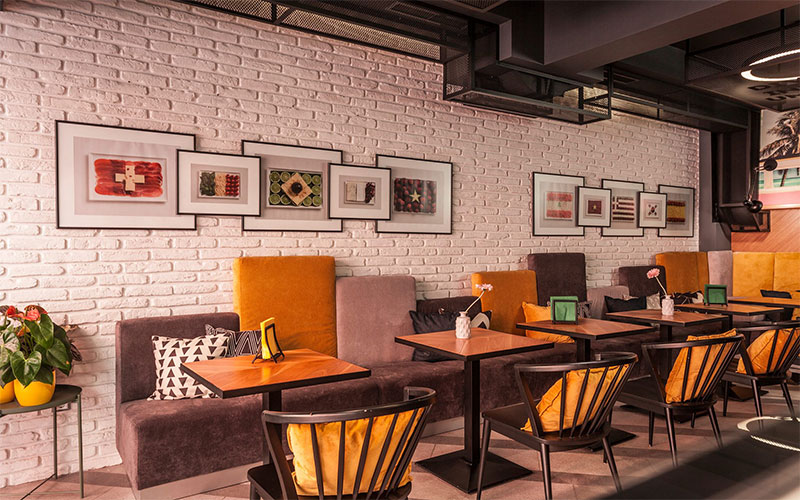 Multi Culti is one of the locals' favourite spots for eating out. If you're looking for a restaurant with a nice, cosy vibe where you can try something new and interesting, this is the place! The venue has some incredible decor and it also happens to be located in one of Plovdiv's trendiest neighbourhoods – Kapana District. Not only you can enjoy some truly amazing cuisine here but you can also soak in the laid back atmosphere of the city. Sit in the outdoor area and see firsthand just what Plovdivinas mean by their famous "ayliak" philosophy (meaning to relax, not rush anything and enjoy all the good things in life).
What to try at Multi Culti:
Multi Culti is well-known for its creative approach to cuisine (award-winning!) so be sure to expect some really amazing options here, each more unique and interesting than the last! One of their signature dishes is the Eggs Benedict which is certainly a customer favourite. The tomato soup is amongst their most praised creations and if you're visiting for breakfast you'll love the rich variety of cakes, sandwiches, cookies and croissants. As for beverages, expect some really good coffee, homemade lemonade and their unique artisan cocktails.
At this venue, Plovdiv City Card gives you a 20% discount on the delicious Eggs Benedict!
Here's how to get there from the Tourist Information Centre >
While in the Kapana District…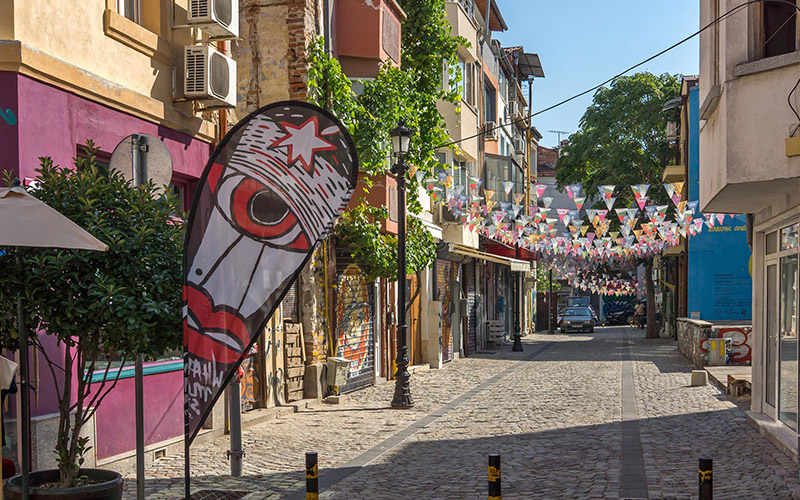 Why not enjoy a stroll down the neighbourhood after you're done with your meal? An interesting fact about the Kapana District is that over 5 centuries ago the neighbourhood used to be a popular centre for the local crafts and trade. Nowadays the entire area has been transformed into a modern space for the creative industries and generally a place where people like to gather. Some of the town's most interesting and liked venues are also located in Kapana and you'll be able to find many unique, handmade shops where you can do a bit of shopping.
Shopping spots in the Kapana District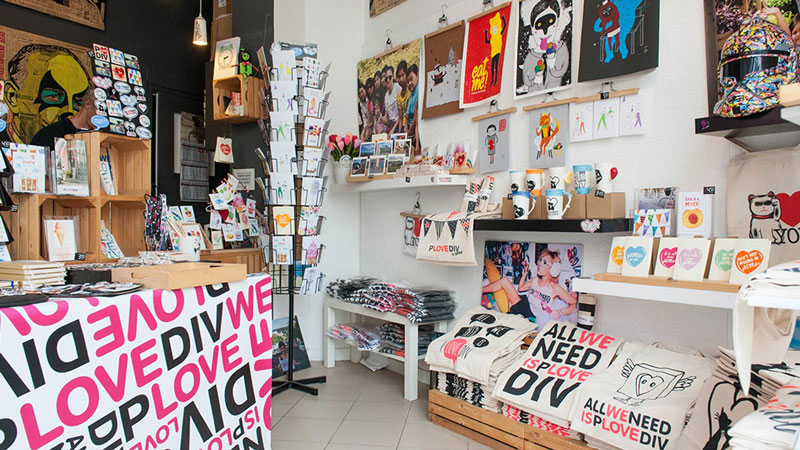 If you want to grab some colourful souvenirs to remember Plovdiv by, head over to the well known and loved PLOVEDIV store, where you can pick out some really cool items. If you're a fan of leather make sure to stop by Adriana Robert Atelier where you can purchase some amazing quality leather products. For the lovers of all-natural cosmetics – Natural Cosmetics Shop Vishna is the place!
Also in the area…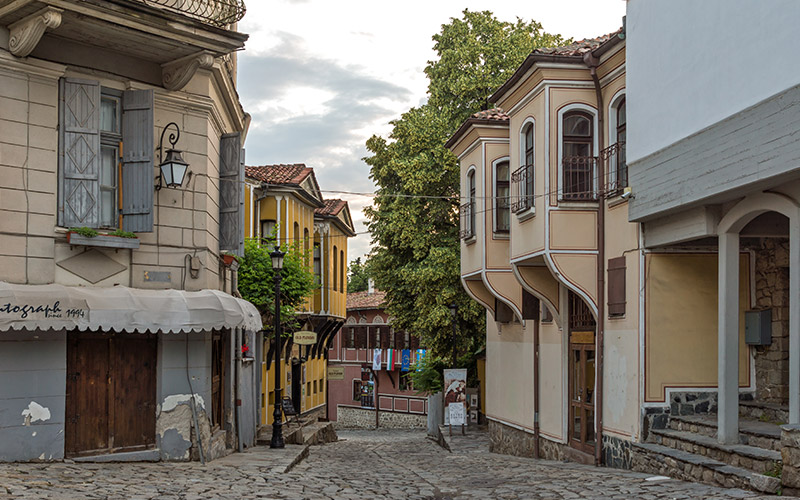 The Old Town of Plovdiv is located literally just steps away from the Kapana District. If you find yourself with some time to spare make sure to head over there and explore the town's ancient history. You'll no doubt fall in love with the Old Town's houses. These amazing architectural masterpieces from the National Revival era are absolutely stunning. And if sightseeing doesn't make you hungry, we don't know what will!
Explore the best restaurants in Plovdiv with City Card:
Lunch at restaurant Odeon – one of Plovdiv's most sophisticated venues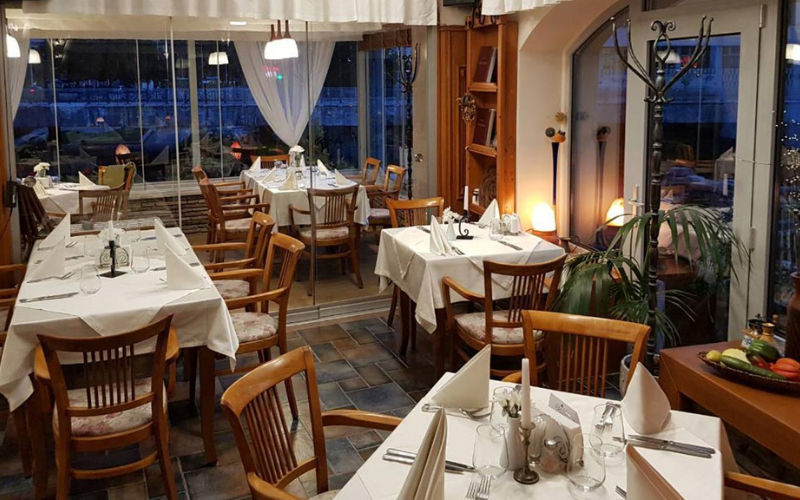 Restaurant Odeon is without a doubt one of the finest dining spots in all of Plovdiv. It's perfect for lunch or dinner and there you will be able to enjoy some modern culinary creations from both Bulgarian and European cuisine. The decor of the venue is incredibly elegant and the terrace area overlooks the Roman Odeon at the centre of Plovdiv.
What to try at Restaurant Odeon:
The menu here consists of a wide range of dishes including tasty appetizers, fresh salads and many dishes made with chicken, pork, beef, duck, horse, rabbit meat and fish. The chef's specials delight customers with unique flavour and design and all the sauces here are freshly prepared by hand. Every plate is crafted to perfection, using the finest ingredients possible!
Go for one of their incredible pasta dishes and you won't be disappointed. For wine lovers, there's a list of selected boutique wines from established Bulgarian and foreign wineries.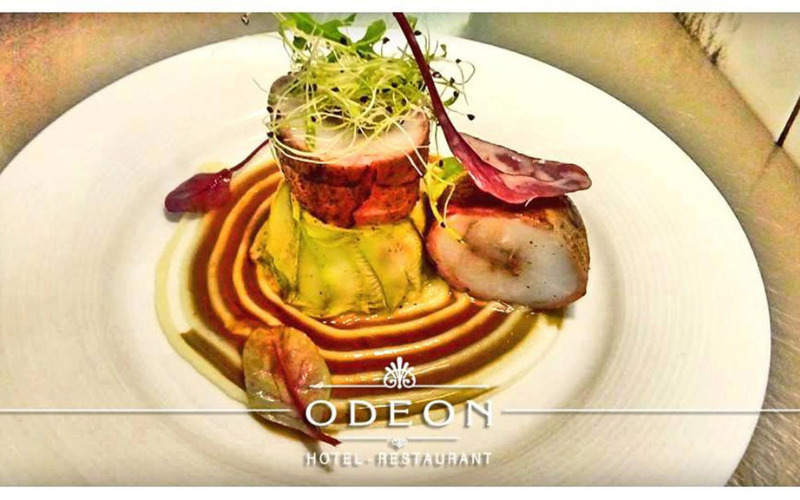 Here's how to get there from the Tourist Information Centre >
Stop for a delicious (and refreshing) ice cream at Memo Sweet House
After all this walking around why not make a refreshing stop at one of Plovdiv's most loved ice cream venues? The locals love going out for ice cream and much like the coffee culture here, Plovdivians like to visit places that offer the very best when it comes to the delicious, icy treat. Memo Sweet House is located right in the heart of the city, at the beginning of the Main Pedestrian Street. There you can choose from a fantastic range of ice creams, ranging from classics to fresh and fruity sorbets. Some signature flavours include cheesecake ice cream with blue cheese, Italian pistachio and mango and melon sorbet.
The owner's passion for ice cream is clearly evident in all of his creations and with a loyal base of customers, it's safe to say you might just want to come again and try some new flavours!
With Plovdiv City Card you get 20% off all ice creams at Memo Sweet House.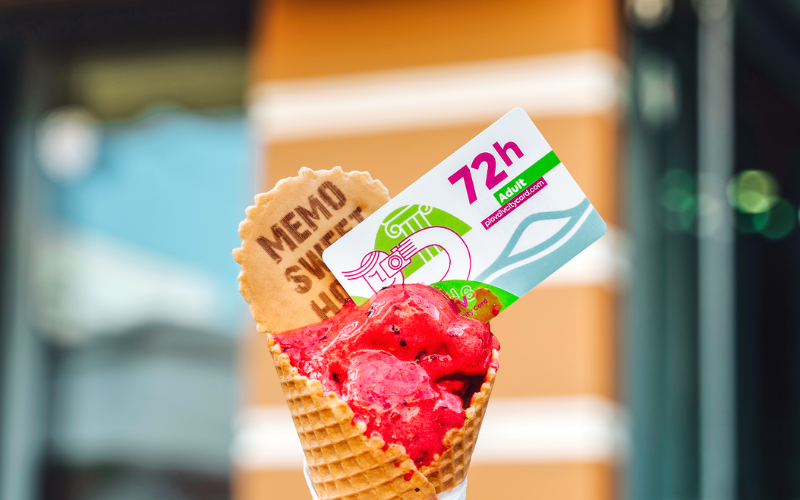 Here's how to get there from the Tourist Information Centre >
Follow the Urban Wine Trail with Plovdiv City Card and get a taste of local wine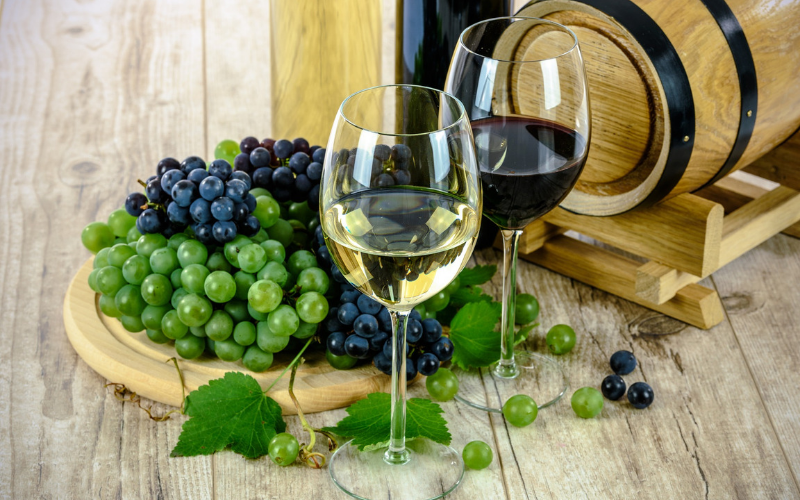 Winemaking is an important tradition here that started with the Thracians more than 4000 years ago! Nowadays Bulgarian wine is known for its incredible quality and there are many award-winning blends available on the market (as well as wineries). Many visitors will agree that tasting wine in Bulgaria is a very unique and unforgettable experience. This is precisely why we've selected some of the best wine venues in Plovdiv for our Urban Wine Trail. Plovdiv City Card gives you 4 unique wine tastings for free so you will have the opportunity to taste genuine Bulgarian wine!
Rahat Tepe Restaurant – a venue often referred to as one of the jewels of Plovdiv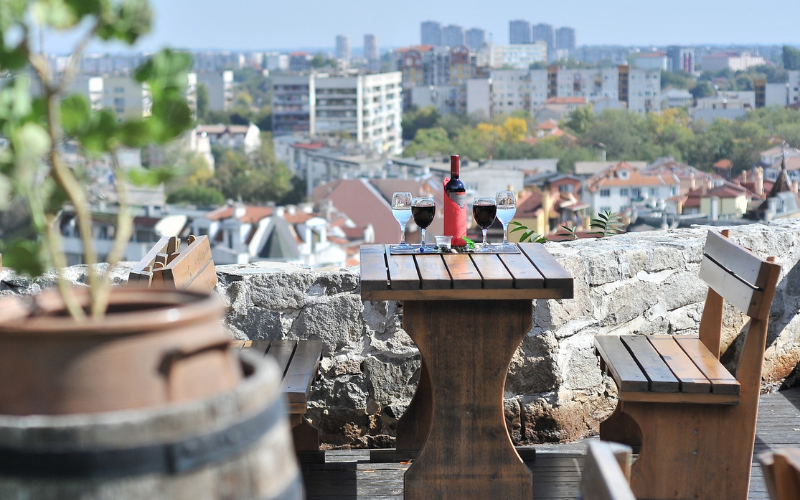 Why not end your day at one Plovdiv's seven Hills? Rahat Tepe is a restaurant situated at the top of the Old Town and it's a great place to sit down and enjoy a cold beer with friends and family. The venue also offers good traditional cuisine so you can get a taste of authentic Bulgarian food. There is a great selection of local craft beers as well as wines.
What to try at Rahat Tepe Restaurant:
We highly recommend one of the stone cooked specialities with either chicken or pork (they come with grilled veggies). The pork ribs and one of the traditional salads such as Shopska salad or Shepherd's salad are the perfect duo!
With Plovdiv City Card you get a free draft beer or a glass of wine when you order a speciality.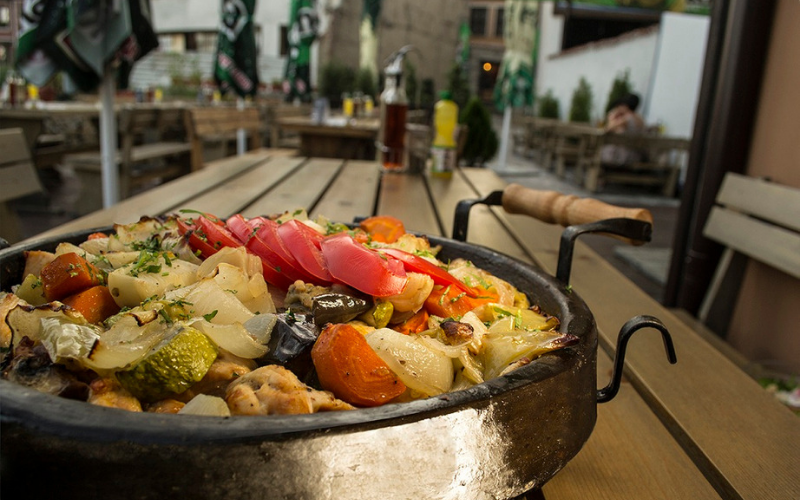 Tip: After you're done with your meal, we recommend you take a walk around Nebet Tepe (the hill on top of which the restaurant is located). The hill is one of the local's favourite places to visit and it also happens to be the birthplace of Plovdiv (dating back to more than 6000 years). If you're there for the sunset you'll no doubt love it as well as the incredible panoramic view of the city.
Here's how to get there from the Tourist Information Centre >
There are many more places than you visit around Plovdiv that offer delicious cuisine, drinks, as well as a pleasant atmosphere. Don't pass on a chance to get to know this charming and ancient city even better the next time you're here. Get your Plovdiv City Card and start exploring!