Secret & Low-budget Holiday Destinations In Europe
While splashing thousands on all-inclusive trips (fancy hotels, dining) might be a very satisfying experience, it might just not be the best option for those who wish to spend their hard-earned cash more wisely. Nowadays travellers have grown to appreciate the value of experience and generally prefer to visit places that offer more things to and see, all while being affordable. If you have been on the lookout for the perfect budget holiday destination in Europe, you're in luck! We've handpicked some of the most affordable places that you can vacation on while exploring the Old Continent. Whether you're planning to spend a day somewhere or a week, there's no reason why you shouldn't do it according to a balanced budget, all while having the best experience possible!
1/ Cluj Napoca, Romania
Bucharest might be the political, economic and cultural centre of the country, however, Cluj-Napoca (Romania's second-largest city) doesn't fall too far behind in terms of quality of life. The city is not overcrowded with tourists, the prices are very reasonable, the food is delicious, and there are plenty of things to do and see – without the need to rush (life has certainly got a slower pace here).
One of the reasons why Cluj Napoca is so budget-friendly is perhaps the high concentration of expats living there. The town is a popular hotspot for international students, especially when it comes to fields such as I.T. and engineering. If you head down to the area around Piezisa Street (near the university campus), you will be able to get a taste of student life at a very decent price. There are countless bars, pubs, cafes and restaurants that are perfect for hanging out during any time of the day.
What to do and see in Cluj Napoca
Lovers of Gothic architecture will surely enjoy marveling at buildings such as the Franciscan Church, the house of Matthias Corvinus, and the Saint Michael Church. If you want to explore Transylvania's rich folklife you can visit the Romulus Vuia Museum of Ethnography which happens to be the oldest open-air museum in the country. For some incredible Romanian art stop by the Art Museum which is housed in the Bánffy Palace (a beautiful 18th-century Baroque building). One of the biggest attractions in Romania is also located in Cluj!
The Turda Salt Mine is a must-see for sure. The mine has been recreated into an amusement park of sorts, with an underground lake and a Ferris wheel.
2/ Plovdiv, Bulgaria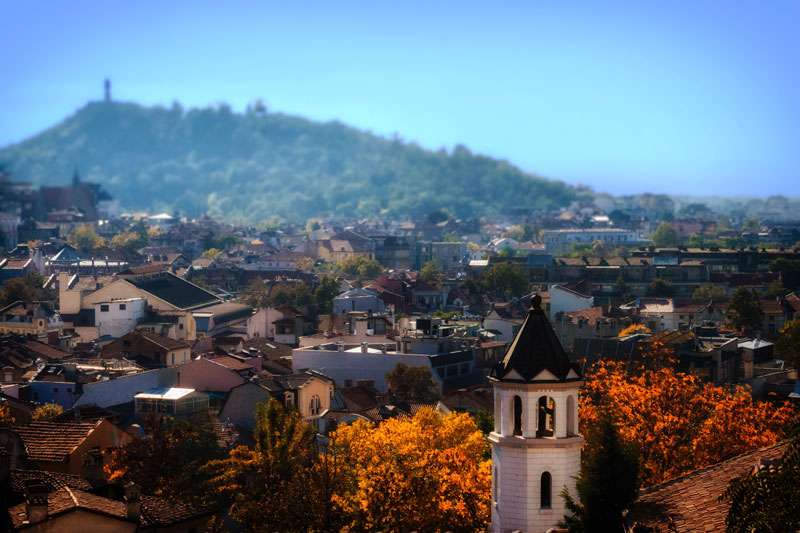 Plovdiv is literally one of the best places to be in Europe right now! The reason? You get absolutely outstanding value for your money in terms of vacation quality and overall experience. This charming little town boasts ancient history, beautiful scenery, modern culture, as well as countless sites that you can visit and enjoy without having to go broke in the process. Apart from being affordable, Plovdiv has grown into one of Europe's fastest-growing cultural hubs. The town has a lively, vibrant atmosphere as well as a long pedestrian-friendly centre that you can easily explore on foot. The main street is actually the longest pedestrian zone in Europe and it pretty much connects all the important sites you need to visit. No need for expensive transport!
What to do while in Plovdiv
Some of Plovdiv's highlights include an Old Town which is a giant open-air museum packed with multiple galleries, museums as well as architectural masterpieces from the National Revival era. Nebet Tepe (one of the city's seven hills) will give you a glimpse into the town's rich historical past going back more than 6000 years. In terms of cultural heritage, visitors can marvel at the incredible historical monuments that trace back to civilizations such as the Thracians and the Roman Empire.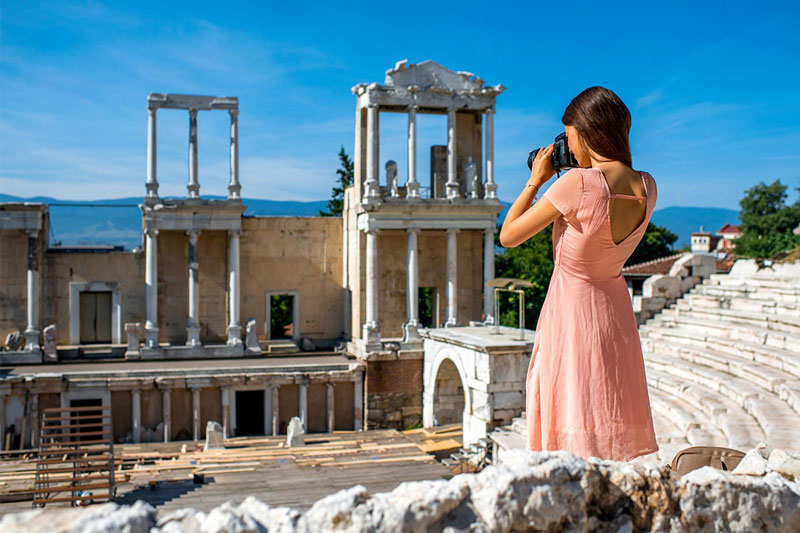 The Roman Theatre and the Stadium are amongst the most notable ones to visit as they are very well preserved (the ancient theatre is still used as a venue for concerts and plays). Plovdiv also has an entire district dedicated to the creative industries which actually started out as a popular craftsmen district over 500 years ago. Nowadays the district houses some of the town's best venues which include trendy cafes, bars, restaurants and many unique or handmade shops.
How to save money on your trip to Plovdiv
Low-budget airlines such as Ryanair and Wizz Air have certainly made it possible to travel to Bulgaria for as little as 30-40 euros (one way), as long as you book early and keep an eye out for offers. Ryanair flies directly to Plovdiv so it's even more convenient nowadays. You can enjoy delicious local cuisine for just 10 euros a meal (or less if you take advantage of lunch menus) and the drinks at local bars go for around 2-3 euros.
If you're planning on exploring Plovdiv's rich historical past it's worth investing in a service such as Plovdiv City Card, simply because the card will get you free admission to most of the museums in town (you get your card's worth with just 4 visits). You can also take advantage of the numerous discounts that come with the card at some of the best venues/shops around Plovdiv.
3/ Seville, Spain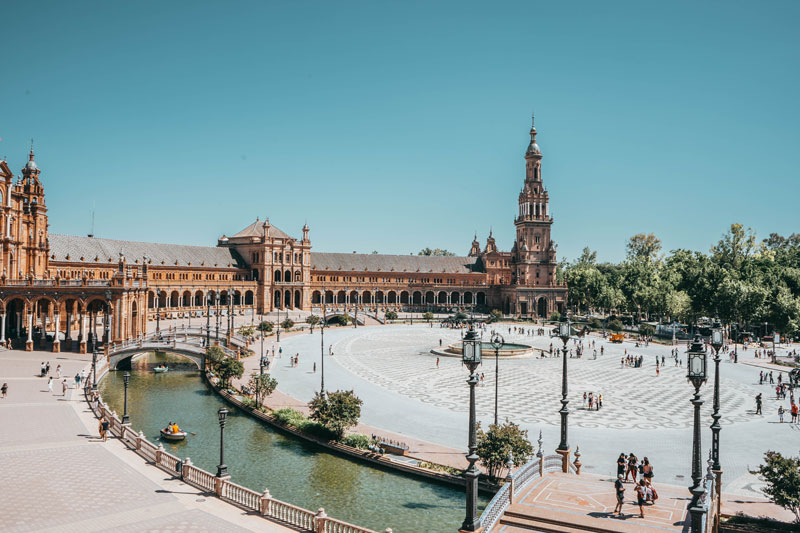 Seville is yet another one of Europe's best-hidden gems that make for the perfect place to enjoy an affordable holiday. Even though the city is one of the largest in Spain you'll be surprised to know that it is still pretty affordable. Entrance fees to top attractions such as the Real Alcázar, the Catedral de Sevilla and the Museo de Bellas Artes are quite cheap (less than 10 euros) and if you wanted to indulge in some 5-star accommodation you can do it for under 150 euros a night (if you book in advance). That's actually much cheaper than many other tourist hotspots around Europe.
Another advantage to vacationing in Seville is that the city is extremely pedestrian-friendly and you won't really have much need for public transport when exploring most of the key sites and attractions.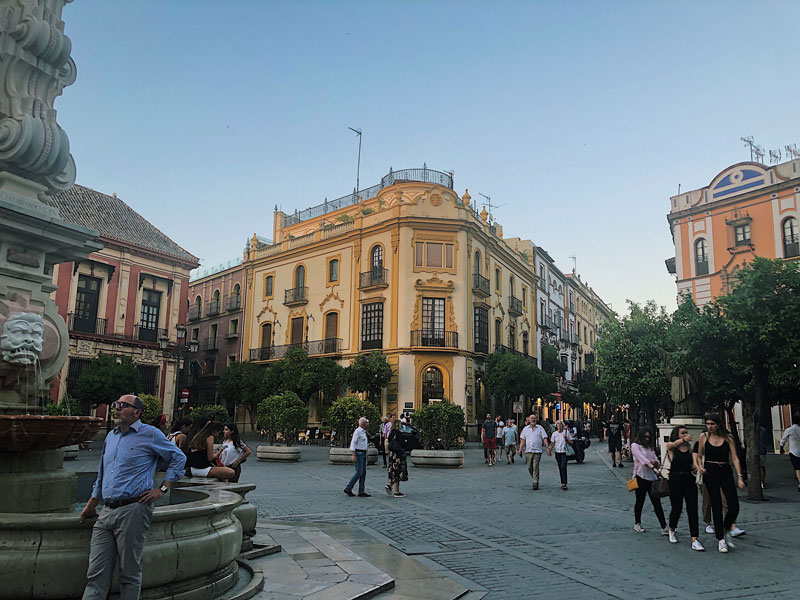 A great way to spend your time in Seville is to simply give in to its relaxing atmosphere, indulge in tapas at a street corner cafe or go listen to some very skilled guitarist's tunes in the open-air plaza. Make sure to also visit Seville's many amazing parks, gardens and palaces that show perfectly the rich history and architectural splendour of the city.
Ways to spend your time in Seville
Visit Plaza de Espana for a view of some of the city's most picturesque panoramas. The 540 000-square-foot complex features a giant, neo-Moorish building and an incredibly intricate mosaic patio with a canal, a fountain and four-foot bridges. Make sure to also stop by the Barrio Santa Cruz neighbourhood where you can take advantage of the best restaurants, cafes and venues in town, alongside some historic landmarks.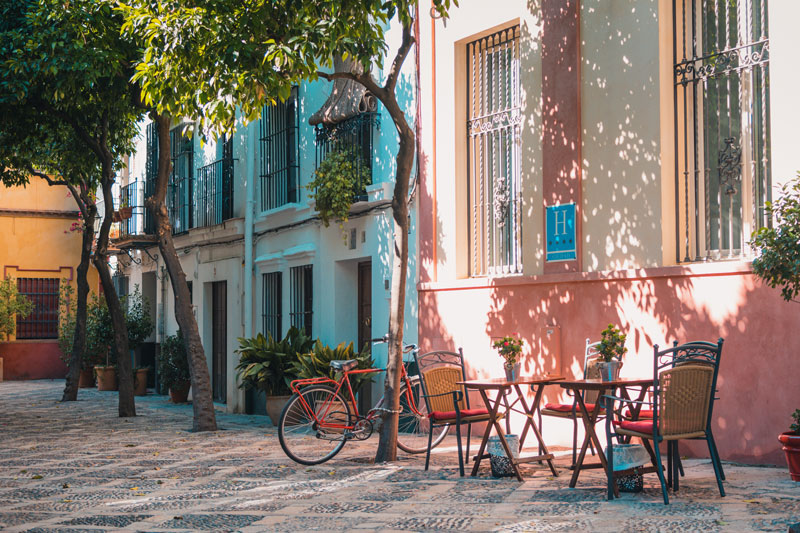 Watching a flamenco show in Seville is an absolute must! It's worth pointing out that the quality of the shows varies in different venues so in order to avoid the typical tourist trap of overpaying head to La Carbonería. The venue is the local's favourite spot for watching authentic flamenco dancers perform.
4/ Bordeaux, France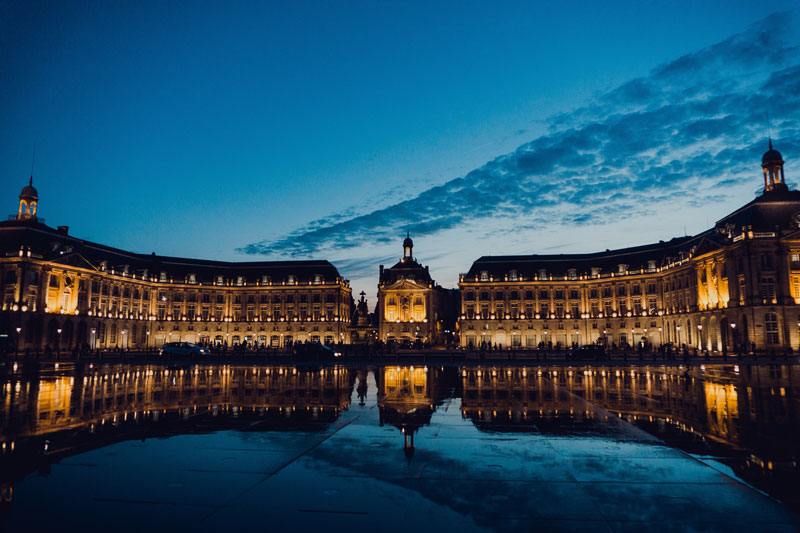 Bordeaux just so happens to be one of France's most popular wine hubs and generally a beautiful city to explore on a vacation. It's still relevantly budget-friendly if you plan some things in advance. In terms of accommodation, your safest bet would be to find a vacation rental since hotels can be pretty expensive. AirBnB is the most popular choice among visitors. If you'd like to save yourself some money on meals and fancy wines (by the glass) at restaurants, consider buying a bottle of delicious local wine, some snacks and groceries and head over to the beautiful Jardin Public park, where you can have a romantic picnic alfresco.
What about wine tasting? There are actually plenty of cheap wine tours where you can have an authentic Bordeaux wine tasting experience and it will cost you just a few euros per glass.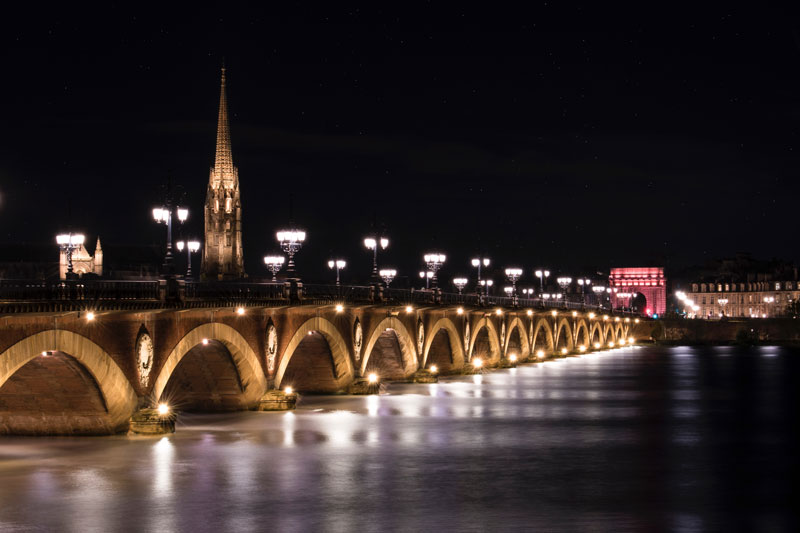 Some of Bordeaux's highlights
Port of the Moon – one of the finest unspoilt eighteenth-century cityscapes in the world as well as an important UNESCO World Heritage Site.
Grand Théâtre de Bordeaux – a place where you can enjoy some really fascinating architecture. You're able to go to the entry hall without a ticket.
Bordeaux Cathedral – an unmissable stop for anyone visiting Bordeaux. The cathedral features some very beautiful stained glass windows as well as intricately painted columns.
Place de la Bourse – The picturesque square is a very popular spot for tourists. The scenic landscape is great for taking pictures at night of the building mirroring on the water surface of the fountain.
Cité du Vin – An incredible high-tech wine museum with interactive displays & tastings in a curved aluminium & glass building.
Pont de Pierre – The Pont de Pierre is a bridge which connects the left bank of the Garonne River to the right bank quartier de la Bastide. A great place for taking pictures, especially at night.
5/ Siena, Italy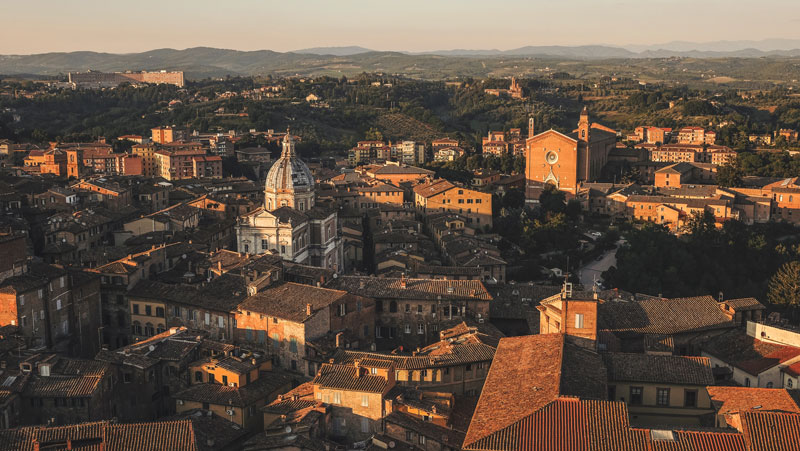 Siena is without a doubt one of the best places to visit in the Tuscani region. The town has a very unique charm, it's romantic, small and generally not overcrowded with tourists. There are many beautiful Medieval buildings that you can marvel at (and photograph) and the town is generally best known for its amazing cuisine, art, museums, multiple medieval cityscapes, as well as the Palio – a popular horse race held twice a year.
What to see and do in Siena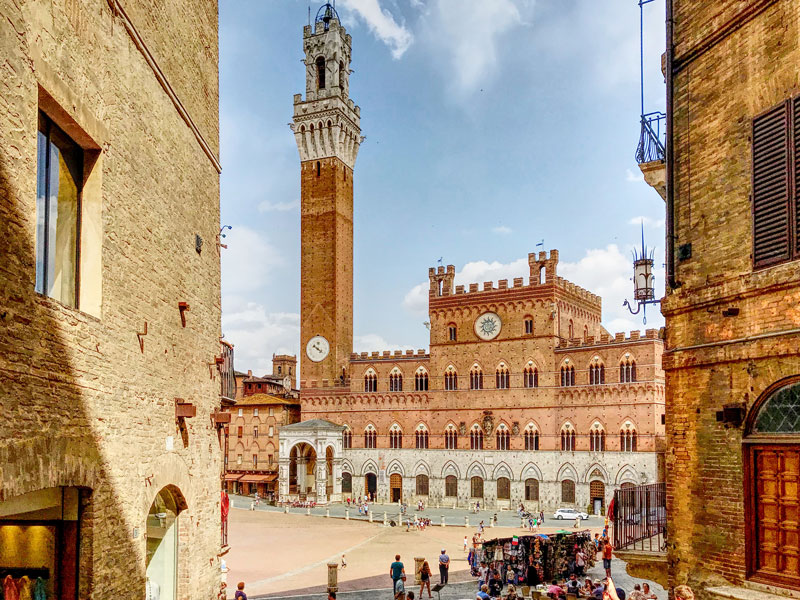 The historic centre of Siena has been declared a UNESCO World Heritage Site and is an absolutely spectacular site to visit. Make sure to also spend some time at the Piazza del Campo – one of Europe's greatest medieval squares. There you can enjoy a coffee and a quick bite in one of the several local venues. Another great thing to do while there is to visit the market on Wednesday (it only happens on that day of the week). You'll find it spread over an area near the old fortress, from 8:30 a.m. to 1:30 p.m. The vendors there sell food, clothes and many types of souvenirs.
Taste the local cuisine
Try the local cuisine as it's simply delicious! One of the best things to eat there is the pici – a kind of pasta resembling spaghetti but bigger and served with pepper and cheese or even tomato sauce. Siena is also known for its amazing desserts; try the ricciarelli – typical cookies made with almonds.
As you can see there are still places around Europe that are suitable for a budget holiday and there's no reason why you shouldn't enjoy them and you plan your trip as soon as possible! To save yourself a bit of money, try visiting your chosen location in either fall or spring. There's a good chance that flights, accommodation and generally everything will be significantly cheaper. If Plovdiv caught your eye, don't forget to take a look at the other articles about this marvelous city on our blog!