PLOVDIV CITY CARD GIVES YOU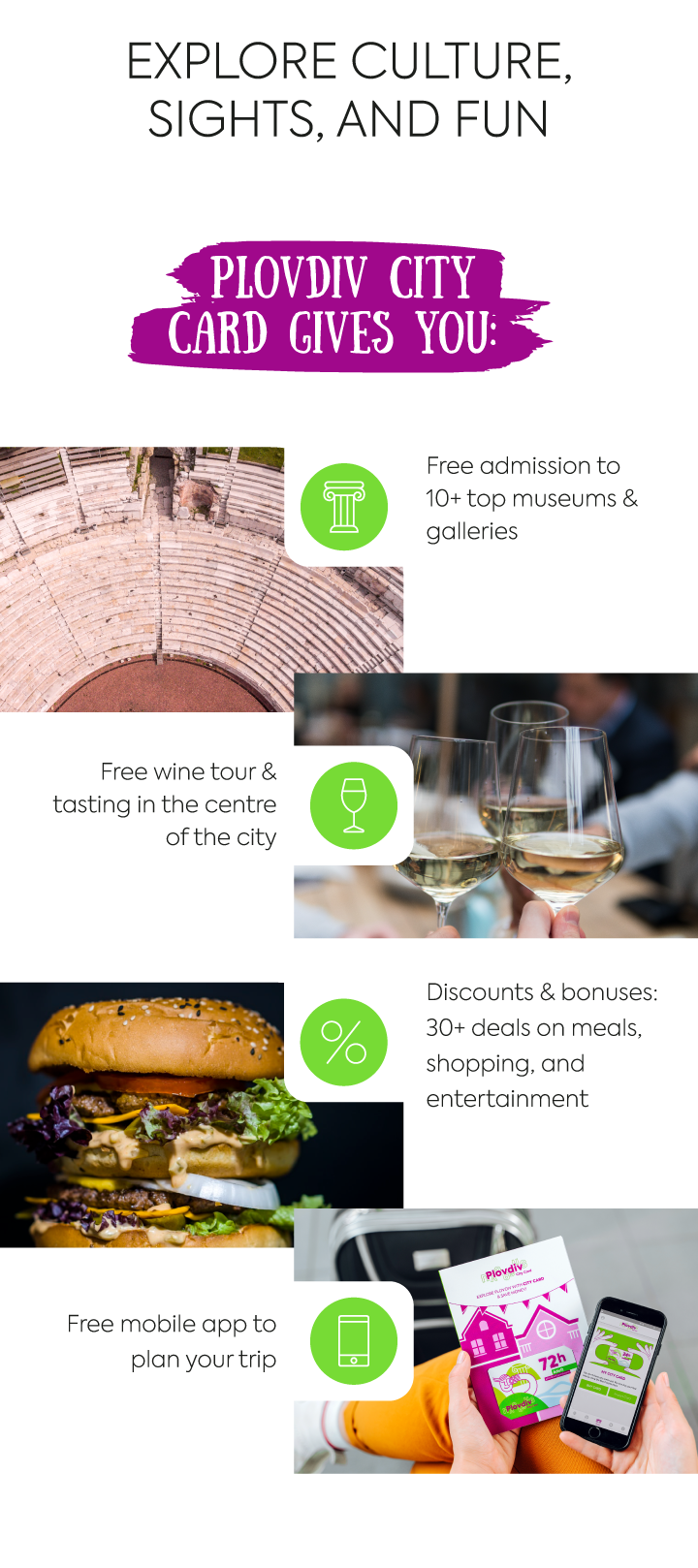 FREE

ADMISSIONS

WITH CITY CARD
Keen on visiting Plovdiv's most popular museums or excited to discover lesser-known spots for art-lovers? With Plovdiv City Card you can enjoy free admission at top locations.
We've carefully selected them to create an unforgettable experience for you – from archaeological sites and museums to classic and modern art venues!
See All
JOIN

A

TOUR

WITH CITY CARD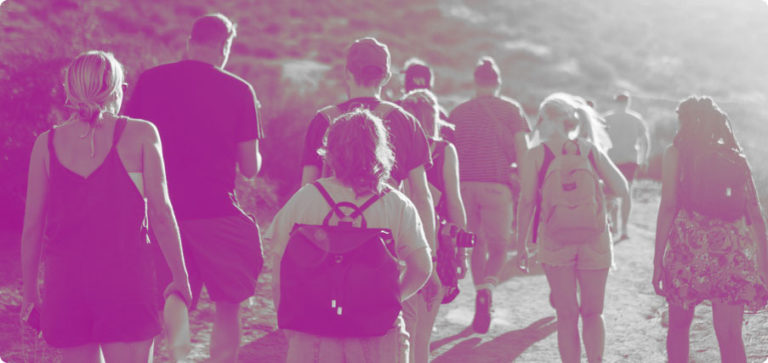 Looking for alternative ways to discover the city? Why not join a special tour depending on your preferences – whether you enjoy food, wine or crafts, you will be delighted to explore the hidden gems of Plovdiv!
Let us initiate you in the best kept secrets of the city with a carefully curated tour designed to help you experience Plovdiv as a local. Start your journey with the free Urban Wine Trail and explore further!
See All
EAT

&

DRINK

WITH CITY CARD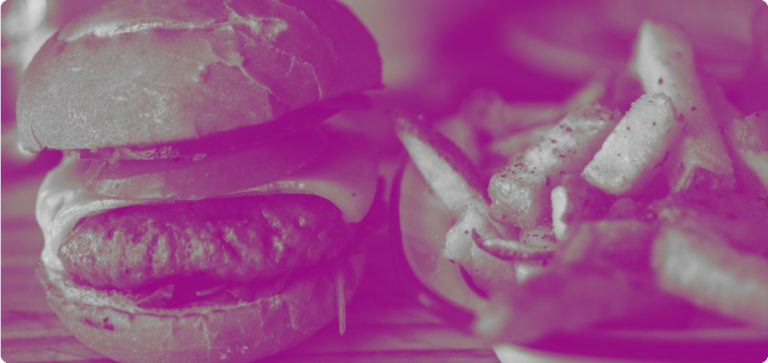 Craving something truly tasty? We've got exciting deals to complement your breakfast, lunch, dinner and night out. Bulgarian cuisine has a rich and original flavour – don't miss out on traditional dishes, but be ready to enjoy new interpretations of international classics as well.
Delicious discounts, a bonus side dish or cocktail – start exploring the taste of Plovdiv!
SEE ALL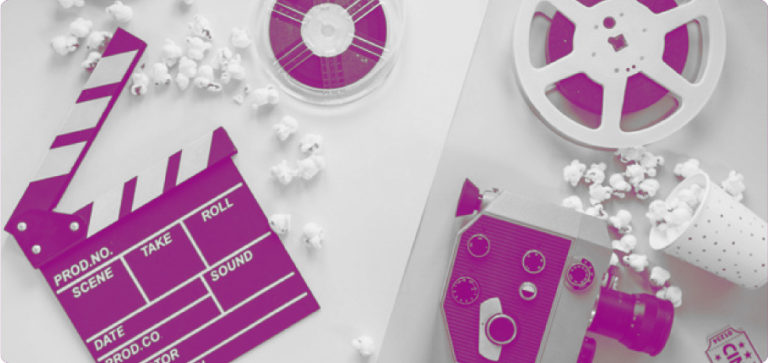 Rain or sunshine, Plovdiv City Card will help you have fun in the most extraordinary ways. If you've already visited all the places of interest on your map, why not go find some hidden adventures and level up your experience?
Boost your adrenaline or challenge your mind – discover our selection of fun experiences in Plovdiv!
SEE ALL
Plovdiv City Card is available as a 24-hour pass and a 72-hour pass, adult or adult & child. You can pick it up from various locations around the city, buy it on our website or from our dedicated mobile app.
BUY NOW
PICK YOUR DIGITAL CITY CARD
Get it 10% OFF here!

Visit a location
Visit a location from the Plovdiv City Card programme.

Show QR
Once you're there show the QR code to the employee.

Card is activated
The employee will activate your card.
Explore & enjoy
Plan your trip, skip queues, enjoy deals and discover everything about Plovdiv!
Having the Plovdiv City Card made our stay in the city so smooth. It provided a great blueprint of the best things to see in the city, and the entrances and events it covers are very well curated. I can recommend it!
Plovdiv City Card is the perfect tool for everyone visiting Plovdiv. Not only does it help you save money in the long run, but it also lets you discover new places to visit, that you might not even have heard of. It definitely happened to me, even though I had already been to Plovdiv before. It also comes with a booklet, a map and a free app, which makes everything much easier. Absolutely recommend!
A great way to see the most of Plovdiv and enhance your visit to the city! Well priced and with a solid selection of tourist sites with free admissions as well as discounts for other services.
A very useful service, something that was sorely missing in Plovdiv. Hopefully, the list of sites will grow, and the Great Basilica will be there too when it opens. I will most certainly buy these cards when I have gueasts coming to stay with me in Plovdiv.
Discover Plovdiv with Plovdiv City Card - culture, tours, entertainment, and much more!