Here's How To Find Cheap Flights To Plovdiv, Bulgaria
If you're planning a trip to Plovdiv, finding the right flight deal can make a big difference to both your budget and overall experience. Planning and researching are often an essential component when organizing a trip. This is exactly why we've gathered some useful information regarding flights to Plovdiv, Bulgaria – as well as some major lines that operate from the Capital Sofia. 
Why visit Plovdiv, Bulgaria?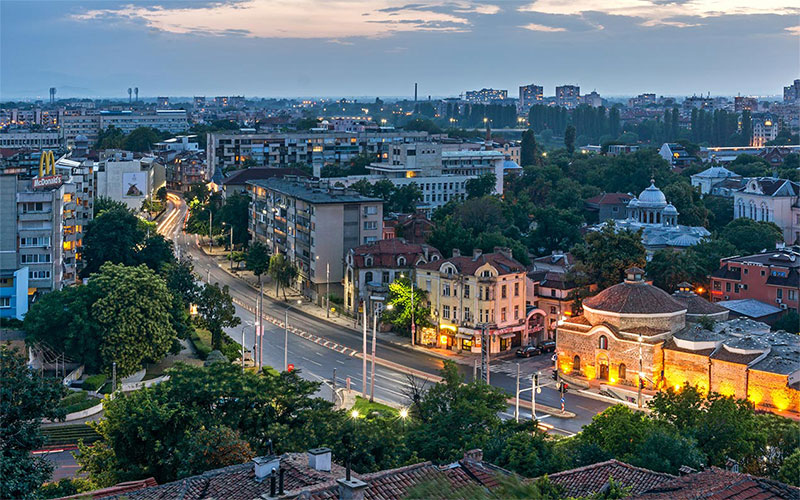 Plovdiv is the second largest city and cultural capital of the country. There are numerous archaeological, historical and natural attractions. All year round, the city is host to many cultural events, musical and art festivals, concerts and forums.
The Rhodope Mountains nearby provide conditions for mountain, ecological, hunting and fishing tourism.
The mild climate and the presence of many vineyards and wineries in the region attract visitors from the country and from abroad for wine tourism.
The nearby towns of Velingrad, Hisar, Banya and Narechen are well-known destinations for SPA tourism.
During winter Plovdiv Airport welcomes foreign ski tourists who chose to spend their holiday in Pamporovo, Borovets and Bansko.
Finding direct flights to Plovdiv, Bulgaria

Ryanair is one of the most popular low-cost airlines in Europe. They are also the only airline operating from Plovdiv Airport which is quite small.
You can reach Plovdiv with Ryanair from United Kingdom (London Stansted).
Prices offseason:
A regular ticket bought offseason will cost you anywhere between 30 – 60 euros (one way). It is, however, a good idea to start looking for a flight at least 1 month before you travel, to ensure you get a cheap deal. Make sure you're subscribed to their newsletter and their Facebook page to get deals!
Prices in-season:
In-season tickets can be quite expensive, especially around holidays such as Christmas, Easter and the summer vacation months (June, July and August). Prices range anywhere between 90 – 150 euros (sometimes one way). If you're looking to grab a bargain during any of those times, you'd need to book at least several months in advance.
Airlines operating from and to the Bulgarian capital,  Sofia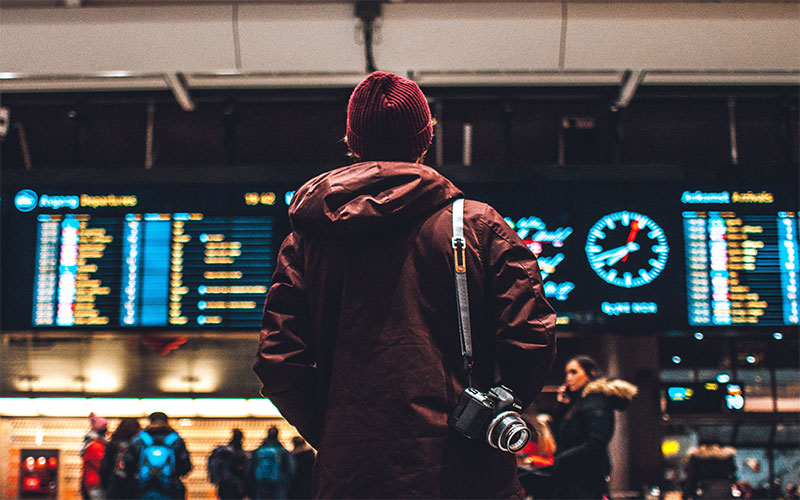 Sofia, Bulgaria's capital city, is at a 2-hour drive from Plovdiv and offers a lot more options when it comes to airline companies and connections.
Here's a list of the most popular cheap airlines that fly to and from Sofia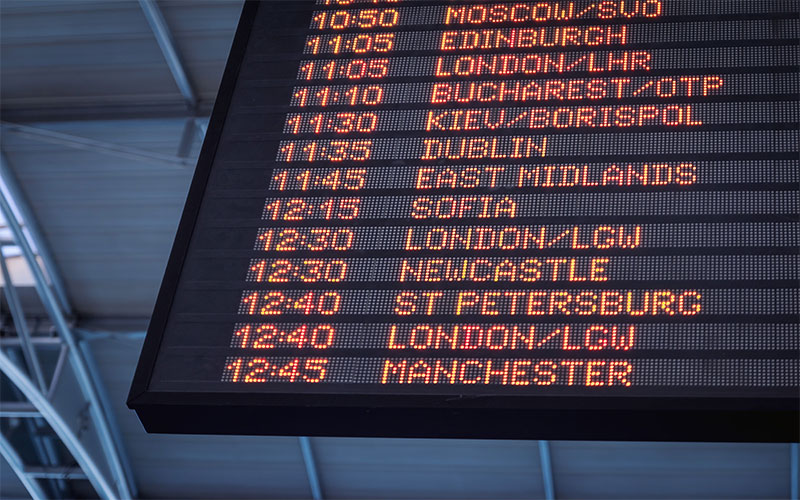 Easy Jet – If you're looking for more options on a wider scale, EasyJet is your safest bet. They will get you to Bulgaria no matter where you are in the world. There are frequent flights from the UK, France, Spain, Netherlands, Argentina, China, some parts of Asia and many more.
Wizzair – They offer some really good (budget friendly deals) throughout the year, so it's always a good idea to keep an eye on what they have.
Bulgaria Air – Their prices are often higher than the cheap airlines. They fly to from UK, Spain, Netherlands, Greece and USA.
Using Search Engines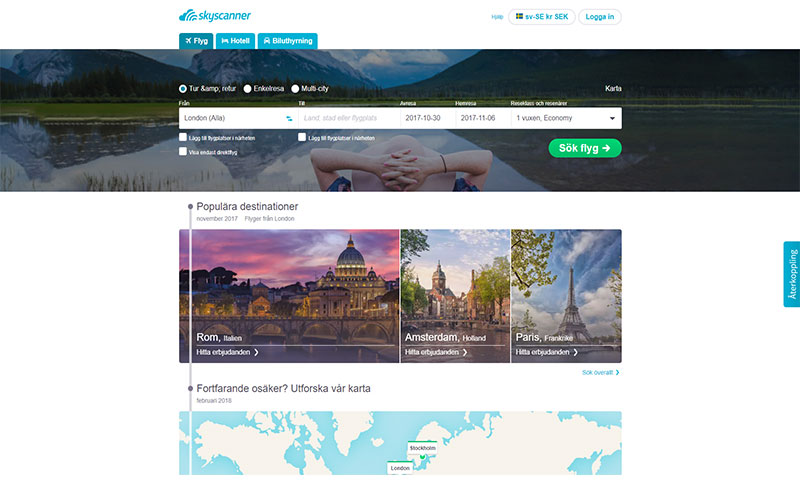 If you're looking for flights to Plovdiv, let Skyscanner do the legwork. They're pretty good at finding the best flights at the best prices. All you need to do is tell them when you want to fly, and where you want to fly from. They scan the web to find out what's available, ranking flights by price so it's easy to see which airline is offering the best deal. You can filter flights by departure time, airline, and a number of stops to find the perfect flight for you.
Not sure when exactly you want to book your flight?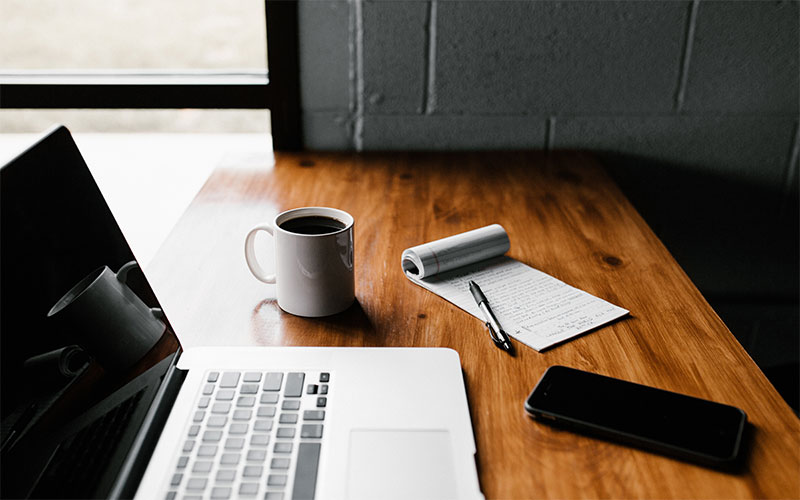 If you're feeling flexible you can get even better deals by broadening your search. Use the 'whole month' and 'whole year' function to find out which days are the cheapest to fly. When you type in 'United Kingdom' as your departure point it will show you which British airports offer the best value flights.
If you see a flight you like the look of, but aren't ready to book, you can keep an eye on it with their 'Price Alerts' feature.
Buses from Sofia to Plovdiv (vice versa)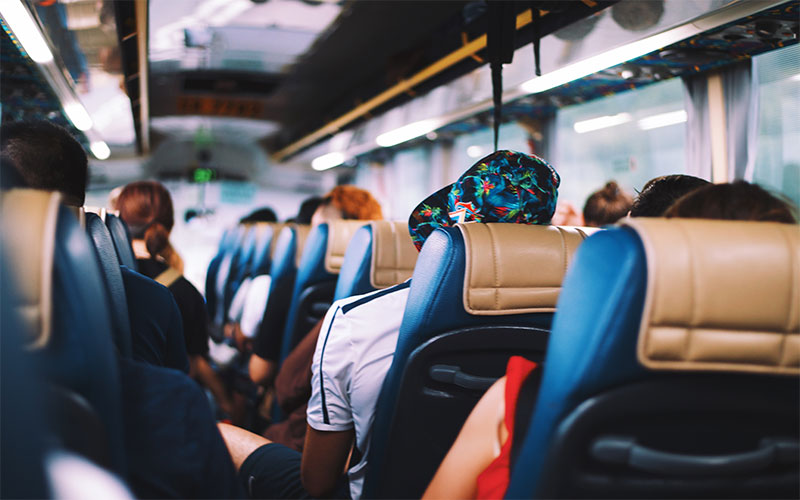 Once in Sofia, you'll need to get to Plovdiv which is quite easy. The most fuss-free way to get from Sofia to Plovdiv is to take a bus. Other ways to reach Plovdiv include trains or even a rent-a-car service from the airport. More information about getting to Plovdiv can be found in our guide for travelling to Plovdiv >>
If you decide to take the bus, Busraider is an amazing tool you can choose to check all buses departing/arriving at and from Sofia. A ticket costs anywhere between 5 – 10 euros and the journey takes about 2 hours via the highway.
If you need information on finding accommodation check out our guide to the best hotels and hostels in town here >>, or search Booking.com with the widget below!
Once you're all set, dive in the atmosphere of the city with one of our articles about Plovdiv!