Best Places To Stay In Plovdiv
When travelling to a new country finding the right accommodation can be somewhat of a burden especially if you're visiting a city for the first time. This is exactly why we've gathered some of the best hotels in Plovdiv because we know just how important is to have that piece of mind and be comfortable during your stay. And with that checked off your to-do list, you'll have plenty of time to explore Plovdiv and all it has to offer.
1/ Holiday Inn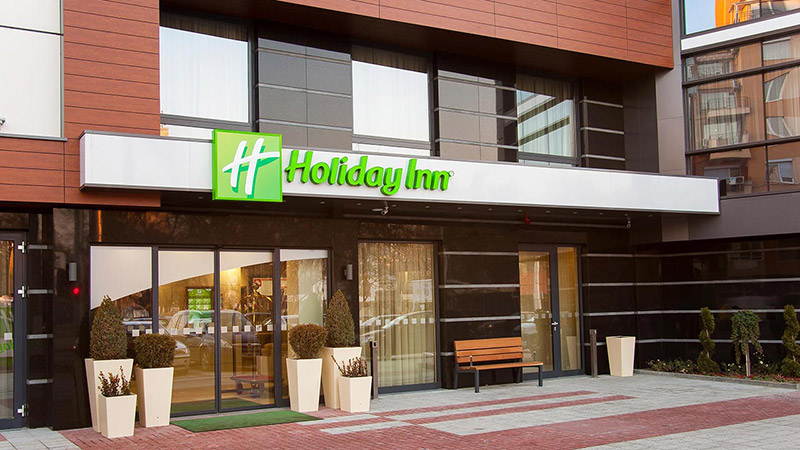 This well-known hotel retains its reputation as a prefered accommodation choice for many tourists and visitors. If you're a fan of prestige, comfort and outstanding service, you'll find yourself very comfortable there. Holiday Inn offers 67 luxury guest rooms that many visitors refer to as their 'home away from home'. Their breakfasts are simply the best and you can enjoy fine cuisine at the restaurant. Did we also mention the hotel is ideal for business meetings and leisure activities such as sauna, beauty procedures and gym? Holiday Inn is situated at about 20 min walking distance from the Old Town of Plovdiv and is also close to the International Fair.
Here's how to get there from the Tourist Information Centre >
2/ Hotel Noris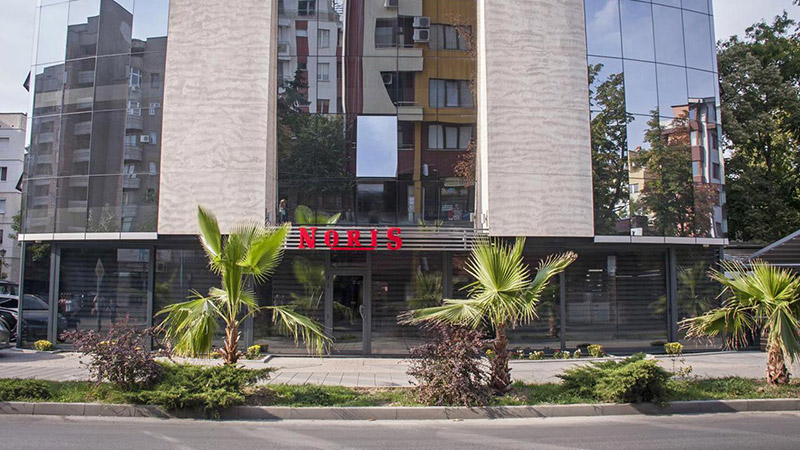 This yet another popular choice for accommodation in Plovdiv. Hotel Noris is positioned at a convenient location close to the centre (15 min walk). This means you'll have easy access to most of the key sights in Plovdiv and a shopping trip down the main pedestrian street will never be too far. The hotel itself is very cosy, the rooms spacious with rather vintage decor and the service is excellent. Plovdiv airport is also quite close (10 min ride) and the staff will gladly arrange a taxi for you at a reasonable price.
Here's how to get there from the Tourist Information Centre >
3/ Imperial Plovdiv Hotel & SPA
If you prefer to bathe in luxury during your stay in Plovdiv then Imperial Hotel is certainly the place for you. You can spoil yourself in their amazing SPA, enjoy the private garden and fitness or treat yourself to some delicious cuisine at their restaurant.
The elegant and comfortable rooms are carefully designed ensuring optimal comfort. They feature LED TV, minibar, individual air-conditioning and free high-speed wireless internet. The hotel also provides a free shuttle service to Plovdiv Airport and to the International Fair. And if you want to indulge in some shopping Mall Galeria is at a 5 min drive from the hotel.
Here's how to get there from the Tourist Information Centre >
Want something more budget-friendly but still in the centre? Hotel Ego is a great choice for those who rather not spend too much on accommodation but still get quality rooms and service.
You can get Plovdiv City Card from our partners!
4/ Landmark Creek Hotel
Looking for a hotel that will suit your business needs? Well, look no further because Landmark Creek Hotel is just the place. This boutique 4-star hotel is located at the start of the Olympic Rowing channel. All the rooms have a panoramic view of the Rowing channel or to the swimming pool and the park. The hotel also has a garden restaurant, spa centre, gym and conference halls giving you the perfect balance between business and leisure.
Here's how to get there from the Tourist Information Centre >
5/ Hebros Hotel
This charming 5-star hotel is currently the Travelers' Choice 2019 Winner on TripAdvisor and it also holds a Certificate of Excellence. It's located in the Old Town of Plovdiv and it has a real "authentic Plovdiv" cosy vibe. The Hebros Hotel is housed in a 200-year-old renaissance building. Every room is designed in a different way to make the experience even more unique. You can get a luxurious room with antique furniture for as little as 60 euros a night.
And if you expect anything less from the food there, well let's just say they have an award-winning restaurant where every meal can be a new, exciting adventure. Combine that with one of their many, high-quality wines or even perhaps visit their wine cellar.
Here's how to get there from the Tourist Information Centre >
6/ Kuker Inn Guest House
This charming little guest house has just 5 rooms but is guaranteed to keep you as cosy and comfortable as possible! It's located just 5 minutes away from the trendy Kapana district and is pretty close to the main pedestrian street as well as most of the key sights in the city. Kuker Inn has a common area which you can use, air conditioning and some of the rooms have a balcony.
Here's how to get there from the Tourist Information Centre >
For more ideas where to stay, download the Plovdiv In Your Pocket guide >
Well, now you know where some of the best places to stay in Plovdiv are. Rest assured your visit will be more than comfortable should you pick any of them. And whatever the purpose of your trip, make sure to explore as much as possible in one of the most beautiful and ancient cities in all of Europe.