Discover The Plovdiv Urban Wine Trail: A Free Wine Tasting Tour
Winemaking is an ancient tradition in Bulgaria which goes all the way back to the Thracian culture. The tribes that once inhabited the lands as far back as the 4th century BC were incredibly skilled at the craft of making wine and even worshipped the beverage as a divine drink! This tradition has been preserved in modern-day Bulgaria – one could even say that wine culture is growing and thriving. Our Urban Wine Trail is a great opportunity to get to know Bulgarian wine. It's a self-guided tour that includes three wine stops where you can taste unique local wines in a cosy atmosphere. Best part? It's free with Plovdiv City Card!
deGUSTOstation
When thinking of amazing wine venues in Plovdiv it's impossible not to mention deGUSTOstation! The creators behind the bar are none-other than the local winery – Bendida, who happen to produce some of the best wines around!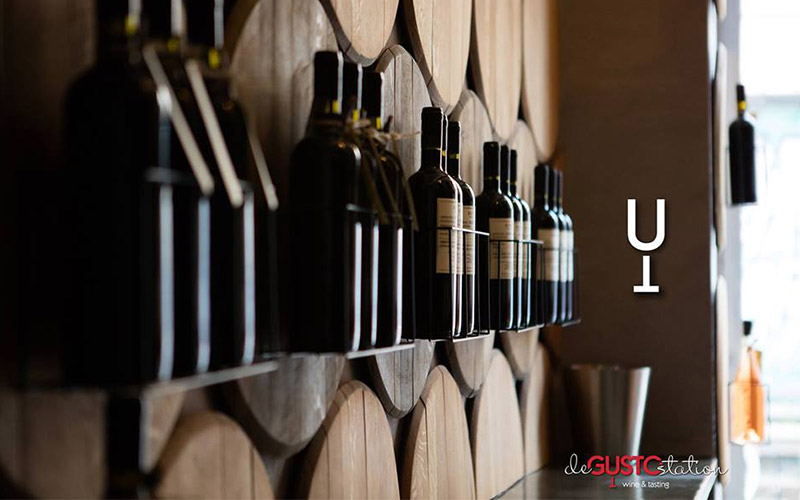 The lively bar is located inside one of Plovdiv's trendiest neighbourhoods – Kapana District and is the perfect place to stop by and get to know the local wine culture. The venue is small, cosy and intimate, providing just the right atmosphere to enjoy a nice glass of wine in good company. The staff and owners are super friendly and down to earth people that will love to tell you all about their extraordinary wines! If you liked the wines you tasted you could also buy a bottle to enjoy at home. The prices are reasonable and you'll come across some unique to the region blends, each of them carrying a signature.
Wine tasting: Here you will be able to taste one of the following wines: Rosé Rubin, Rubin, Mavrud, Rubin/Mavrud, Cabernet Sauvignon, Merlot/Cabernet Sauvignon, all of which are produced exclusively by Bendida Winery.
Tip: If you'd like to taste regional wines go for one of the local grape varieties (or a blend of both) such as Mavrud and Rubin and you won't be left disappointed! A customer favourite is the Rosè Rubin which goes perfectly with meat platters as well as light salads.
Getting to know the local grape varieties:
Rubin is a hybrid between the grape varieties Nebbiolo and Syrah. Rubin wines have a deep ruby colour and typical aroma of berries and are sometimes blended with Mavrud for a 100% Bulgarian blend.
Mavrud is probably the most highly valued local grape variety. It is an old red grape variety cultivated in Bulgaria since ancient times. The birthplace of Mavrud is the area around today's city of Plovdiv in the Western Thrace wine region. The wines are dark, strong and develop nicely in contact with oak.
Wine Express
Time to move on to our second wine tasting stop! Wine Express is yet another charming wine bar located in Kapana. The creators behind it are the well known and loved – Grape Hill Winery. Their vines are located in the Plovdiv Province along the Thracian valley, which is one of the major wine regions in the country. The lowlands there have a mild climate, rolling hills and a maritime influence that provide a perfect environment to grow grapes. The wines produced there are based on indigenous varieties such as Mavrud, Rubin, Merlot, Cabernet Sauvignon, Muscatel and Pamid.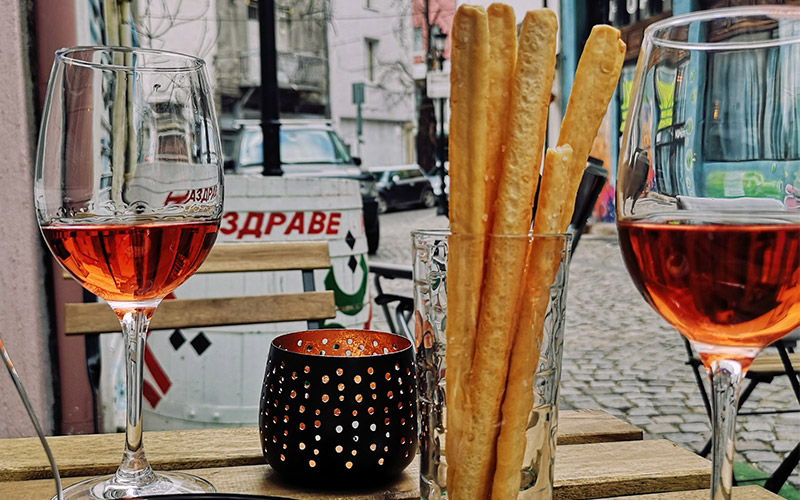 Wine tasting: Here you will be able to taste the delightful Pinot Gris by Grape Hill Winery. The wine pairs well with foods such as chicken, turkey, seafood, sushi as well as most cheeses.
Tip: Other wines to take note of at the venue (some of them are award-winning!): Mavrud 2016, Mavrud Rubin, Mavrud – Cabernet Franc, Mavrud – Sirah 2016, Chardonnay and Muscat Ottonel. Wine Express also functions as a shop so if you do find a wine you really like you can buy it!
Raya's Bar
Raya's is yet another not so hidden gem along the cobblestone streets of the Kapana District. The wine bar is perfect for meeting up with friends over a drink and just unwinding after a long day. Bar Raya's is a boutique location that offers wine tastings, a careful selection of drinks and a wide variety of teas. Raya's is a small, cosy and modern place where you can meet with friends, and even arrange a business meeting. Jazz and pop music add up to the laid-back atmosphere.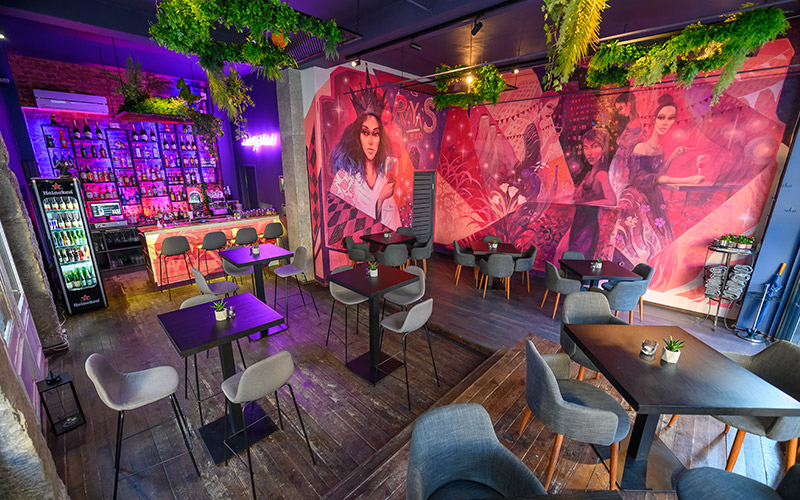 Raya's also organizes culture and art events. The team will surely surprise you with creative solutions and individual approach!
Wine tasting: Here you can taste the deliciously refreshing (and fruity) Rosé. It's best served chilled. Rose wines pair perfectly with light salads, light pasta and rice dishes, especially with seafood, raw and lightly cooked shellfish and grilled fish and goats' cheeses.
So, what are you waiting for? Grab your Plovdiv City Card and enjoy this tour (and two others) for free!