Visiting Plovdiv With Kids: Everything You Need To Know
Plovdiv is a family-friendly city and has no problem accommodating the needs of those who choose to travel with their little ones. You can rest assured your kids will be welcome at restaurants, hotels and most attractions throughout the city. Here are some tips on how to travel with children in Plovdiv, as well as a few suggestions on where you can take them so you all have fun!
Accommodation
Hotel Noviz
Hotel Noviz is a highly rated hotel in Plovdiv and a prefered destination for those travelling with families and children.
There is private parking on the premises of the hotel, a spa and wellness centre, free WiFi, a restaurant, various spacious family rooms, a bar and even pets are allowed! We can certainly see why families would prefer this hotel and it also happens to be very close to the city centre (less than 1km).
You can request an airport shuttle for an additional cost. Make sure to book early if you do find this is the place for you, as it's pretty busy all times of the year.
Here's a list of some other family-friendly hotels in Plovdiv that you can try. You can also have a look at other hotels via the Booking.com widget below.
Restaurants
Le Petit Nicolas Restaurant
According to tourists and locals, Le Petit Nicolas has one of the best kid's playgrounds in all of Plovdiv. The indoor play area is absolute heaven for parents who might be in need of some rest and a delicious meal.
The children's corner is enormous, very well designed and safe, and the restaurant has invested in supplying only toys made from sustainable and eco-friendly materials.
If you're wondering about what the little ones can eat here, don't worry because the children's menu does not rely on fried or heavily processed food, but rather fresh, seasonal and healthy options!
Happy Bar & Grill
Happy Bar & Grill is a popular chain of restaurants in Bulgaria and is often visited by locals and tourists alike. Tourists particularly like Happy because of the good level of service, the English speaking staff and the overall good quality of food available. There are 3 Happy restaurants located in Plovdiv (2 of which are in the centre) and you'll often come by many international dishes such as an English breakfast or a French-inspired menu. The restaurants have all the facilities needed to accommodate mothers with children (including high chairs). Try their seasonal menu, sushi and don't miss their stunning crème brûlée!
Practicalities
Baby care (young children & infants)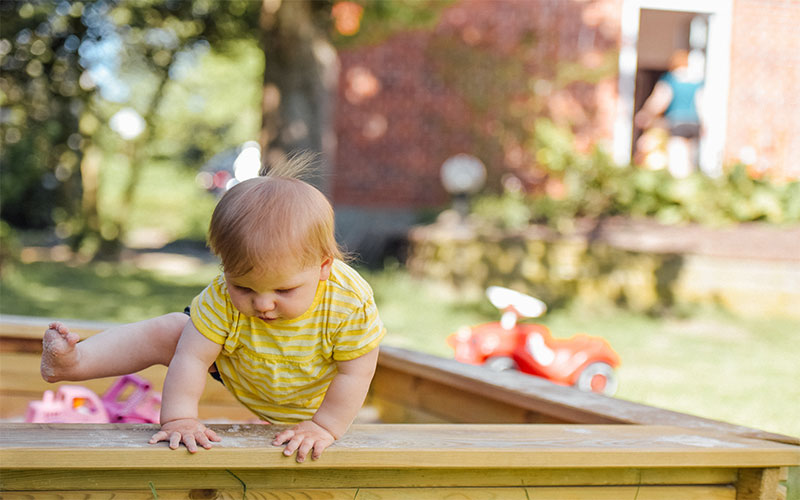 Travelling necessities such as disposable nappies (diapers), baby food and formulas can be easily found in all big supermarket chains around Plovdiv, as well as many smaller shops and some pharmacies. BILLA, Lidl and Kaufland are good examples of supermarkets where you can buy everything you need for the family – groceries, baby care, home & beauty.
Nappy changing facilities
Public nappy-changing facilities are not common in public toilets around Plovdiv, but they can be found in toilets at higher-end restaurants and hotels. It's good to keep this in mind while out in the city.
Cots and car seats
If you're looking to have your child sleep in a cot while on vacation, you'll have a better chance of finding it in one of the bigger (or high-end) hotel chains.
International car rental firms can provide children's safety seats for a nominal extra cost, but it's essential to book these in advance. Top Rent A Car charges just 4 euros per day for a baby seat (suitable for infants). See their terms and conditions.
With Plovdiv City Card you get 10% off a car rental!
Emergency child care & information
Medline Hospital
Medline is one of the hospitals in Plovdiv that's often praised for its good standard of healthcare. Guests of the city often choose this particular hospital if they're in need of medical treatment. Many types of medical services are available there.
There is an emergency room that is open 24/7 – in some cases, this might be more reliable than waiting for an ambulance (should you ever need one).
Check out GOV.UK's Local information guide to Plovdiv for detailed information regarding all emergency facilities in Plovdiv and their coordinates.
*IMPORTANT* Make sure you consult with your local healthcare provider before travelling regarding the type of documentation or insurance you will need. This is essential in order to avoid unexpected (and expensive) charges, should you ever need emergency care while in Plovdiv.
Activities for children
Plovdiv offers plenty of public parks for recreation, kids playgrounds, as well as attractions & activities that children might enjoy – such as museums, karting and bowling venues. Let's have a look at some activities in Plovdiv that will keep your child happy and entertained!
Karting Track Lauta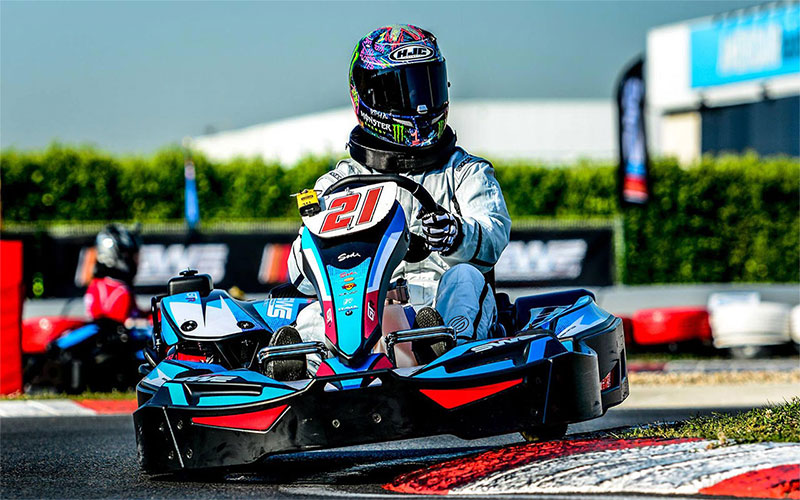 Why not take your child to one of the biggest and most modern Go Karts in Bulgaria? Karting Track Lauta is super fun for adults and children alike and is a great way to spend an afternoon with the family.
Excalibur Bowling Bar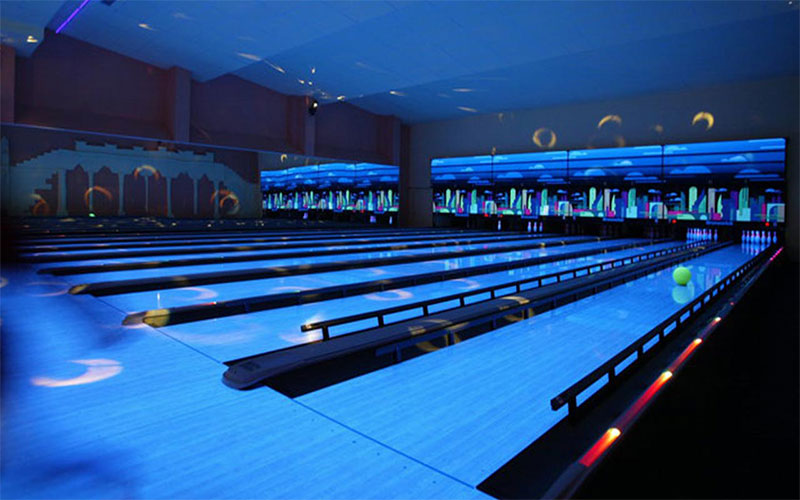 What about an evening of bowling? Excalibur Bowling Bar is a favourite place for both residents of Plovdiv and guests of the city. There are plenty of lanes available so you can have fun with your family game after game! There are also other types of board and arcade games that the little ones can enjoy, and a bar for the grown-ups.
With Plovdiv City Card you get 10% off karting and bowling!
Mall Markovo Tepe
Inside Mall Markovo Tepe, children can enjoy Arena IMAX Cinema, as well as Capella Play – a children's playground centre which will help you get some much-needed rest and time for shopping. There are also a few budget-friendly options to eat (including a traditional Bulgarian food takeaway).
Regional Museum of Natural History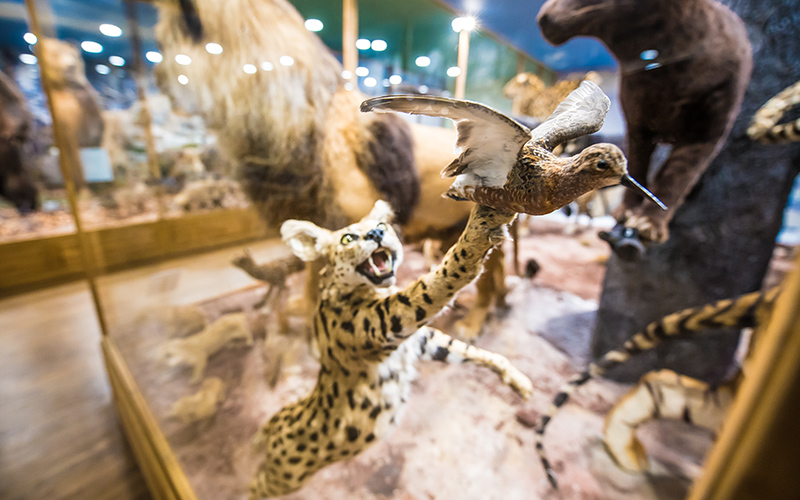 Looking for something more educational and fun at the same time? The Regional Museum of Natural History in Plovdiv is a great place to take your kids and have them learn a bit more about animals, plants and the earth.
Inside the museum, children can see the skeleton of a real bear found in the Plovdiv region and a unique collection of living, tropical butterflies that fly freely in a recreated natural environment. The bug collection will fascinate all ages, while the aquarium is a sure way to get your kids to become marine biologists – there's even a shark!
With Plovdiv City Card you get free admission to the Natural History Museum!
Explore the options from this post:
6/ Outdoor fun for children
Garden of Tsar Simeon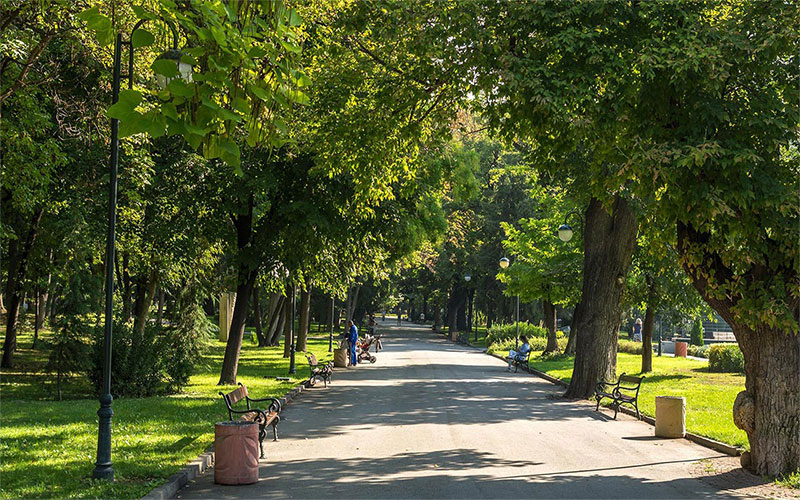 Tourists and locals love the Garden of Tsar Simeon. It's one of the most visited places in the city. The garden offers plenty of areas for recreation, a large children's playground, a few amazing fountains (including a floor fountain, which is super fun for kids in the summer) and multiple long lanes full of beautiful greenery and flowers.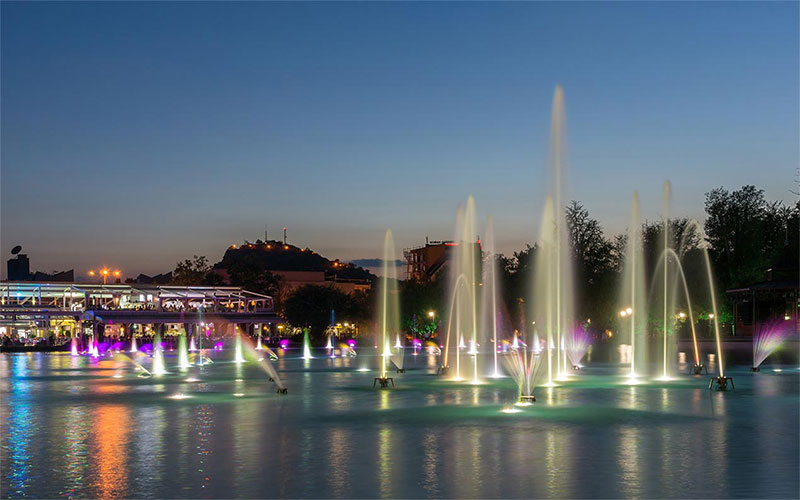 The highlight of the garden is no doubt the ''The Singing Fountains'' which offer the visitors an unforgettable experience. During the summer there is a light & music show every Thursday, Friday and Saturday evening from 21:30.
Children's Railway (Youth Hill)
You can find the children's railway located on Youth Hill (one of Plovdiv's seven hills). It's a very popular attraction for many children in the region and is great fun. The train ride lasts about 25 minutes, taking the little passengers on a journey around the hill, past some bridges, tunnels and off to some incredible panoramic spots. The ticket price for children (of all ages) costs just 1 lv (0.50 euro).
Working days: Wednesday – Sunday (including)
Summer Train Schedule (1st April – 15th October ) :10:30, 11:30, 12:15, 15:30, 16:30, 17:30
For reservations: +359 878 924 420
Plovdiv does welcome all with open arms so never shy away from a family trip down here. We promise you will love it just as much as we do. And don't forget to check out Plovdiv City Card's special offers for families: