The Best Day Trip From Sofia, Bulgaria
Sofia – the capital of Bulgaria, is a vibrant and interesting city that's certainly worth exploring for a few days. You can enjoy a diverse cultural scene, bars, restaurants, not to mention some incredible architecture, parks and museums. If you do happen to be around for more than a few days, it's certainly a good idea to explore the region around Sofia. You'll be surprised by the unique variety of historic sites, natural wonders and the rich cultural heritage of pretty much every city you come across. But which is the best day trip from Sofia? Let's find out…
A day trip to one of the oldest cities in the world – Plovdiv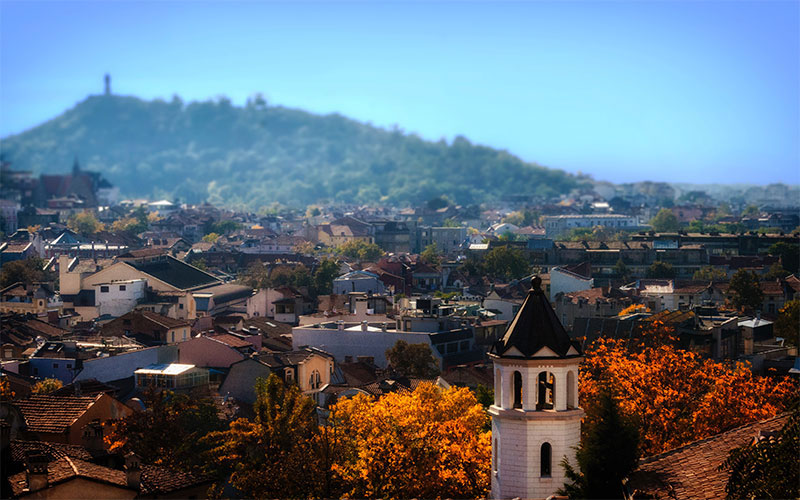 Plovdiv is the second largest city in Bulgaria and is located about 140 km from Sofia (roughly 1h 45 min car drive). The town is famous for the cobblestoned streets in its charming Old Town, numerous Thracian and Roman ruins, a historic Old Town and an amazing Creative District (and that's just a few). There are also plenty of beautiful natural sites, parks and let's not forget the city's seven hills, all of which offer spectacular panoramic views.
Plovdiv was named the European Capital of Culture for 2019 and this year has indeed been an exciting one. There have been many events, festivals and activities taking place across the entire city. One thing is for sure, Plovdiv is one of the best places to be right now so don't skip on a chance to explore it (even if for a day) if you're ever in Sofia for a while.
Travelling to Plovdiv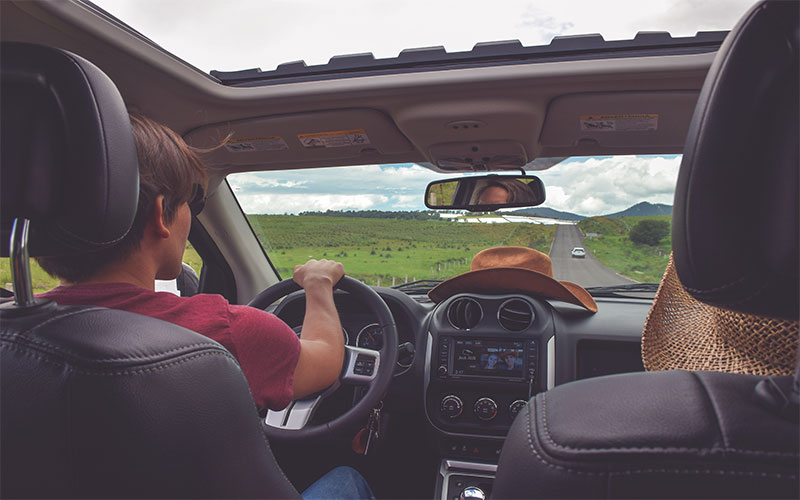 How to get to Plovdiv by Car
A car is usually the best option when it comes to travelling around Bulgaria. Consider renting a car for your day trip as it will give you the flexibility to travel at your own pace, get to certain locations much faster and you'll have access to more of the gorgeous places in and around Sofia and Plovdiv. Top rent-a-car is one of the best companies around here to hire a car from. 
You can book your car from the widget below (don't forget you get 10% if you use your Plovdiv City Card!).
Here's how to get to Plovdiv from the Sofia >
Travelling tip: From Sofia get on Tsarigradsko Shosse Blvd and follow the E80 road (part of Trakiya highway). One thing you need to keep in mind is that not all roads in Bulgaria are well-maintained, but the highway connecting Plovdiv and Sofia is pretty good.
How to get to Plovdiv by Bus
There's a bus leaving from the Central Bus Station in Sofia every 30 minutes or at every hour, depending on the time of day. It takes around two hours to reach Plovdiv and costs about 14 BGN (one-way). The bus station is conveniently located close to the centre.
How to get to Plovdiv by Train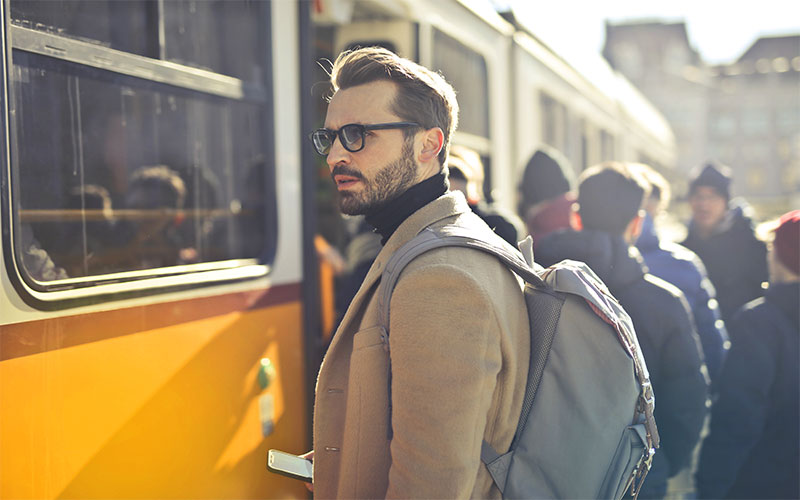 There are regular trains from Sofia Railway Station to Plovdiv. The ride is around two hours. The Railway Station in Plovdiv is located in close proximity to the centre as well. Trains in Bulgaria can be a whole new adventure to take!
Arriving in Plovdiv
Now that you're in Plovdiv, it's time to find some places to explore, but before that, you might want to stop and refuel at one of the amazing restaurants.
Lunch in Plovdiv – visit one of the local's favourite spots
According to locals and tourists, Skaptobara 2 is the place where you can eat the most delicious burgers in town! This cosy restaurant is located in the very heart of the Kapana district. They offer some very creative options, all made with the highest quality beef, buns and other ingredients.
Getting around Plovdiv – Transportation
As mentioned before both the railway and the bus station are located at a walking distance from the city centre, so you shouldn't find it too hard getting there. If you do happen to need transport around town (if you didn't come by car), it's worth knowing that you have two options: get a taxi or use the public bus network. Both are quite affordable and will pretty much get you where you need to go.
Taxis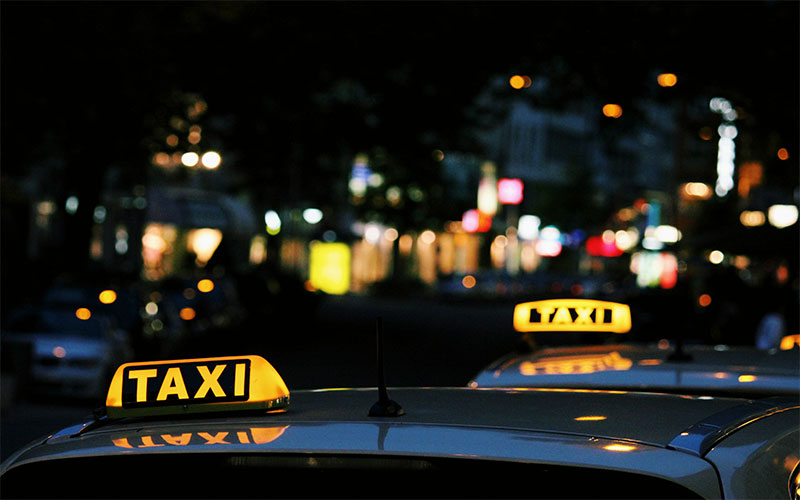 Traffic Taxi is one of the newest transport companies in Plovdiv. They use Hyundai Ionic Hybrid cars which are good for the environment and they also save you money! You can book a taxi either by giving them a call (+359 32 99 99) or through the interactive mobile app.
Here are a few other taxi companies we recommend for getting around Plovdiv
Eko Taxi: (+359 32 6155); (+359 877 506 155)
Viailet Taxi: (359 32 6160); (+359 888 366 160)
Perfect Taxi: (+359 32 6112); (+359 879 366 112)
Buses
The buses in Plovdiv are a quick, convenient and cheap way to travel around the city. Usually, the first busses in the morning start travelling as early as 5:30-6:00 AM and the last ones in the evening run until 10:00-11:00 PM (depending on the season and the day of the week). The ticket price is 1 lev (€0,50) and you buy it on the bus itself from a conductor.
Things to do & see in Plovdiv
Plovdiv has plenty to offer its visitors, but there's just so much you can do in a day. Bellow, we've gathered some of our top picks of what to do and see while in Plovdiv!
Visit the Old Town of Plovdiv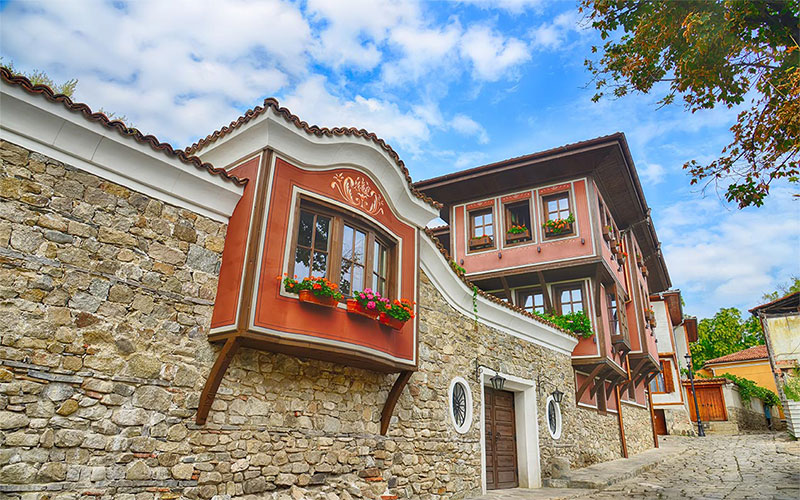 The Old Town is an absolute must see if you're ever visiting Plovdiv, especially for the first time. The architectural and historical reserve is an important symbol for the citizens of Plovdiv and it bears a very special meaning to them.
Some would describe the Old Town as a ''living museum''. The entire reserve consists of multiple museums, galleries and architectural masterpieces from the National Revival era.
Stroll down the narrow streets of the Creative District of Kapana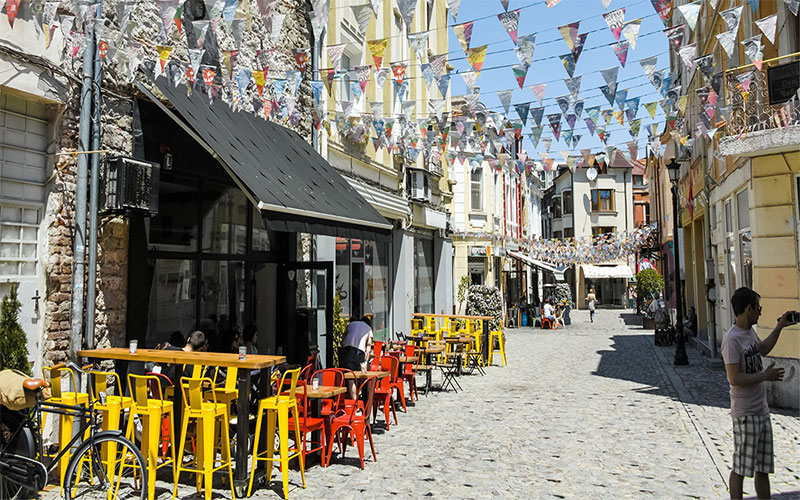 The Kapana District is perhaps the trendiest neighbourhood in Plovdiv. The creative industries have truly flourished on this side of town. Along the artistic narrow streets, you'll find many bars, restaurants and coffee shops.
If you want to try some amazing craft beer, a creative gourmet meal or simply buy something unique and handmade, then Kapana is the place for you!
Enjoy a leisurely walk through the beautiful Garden of Tsar Simeon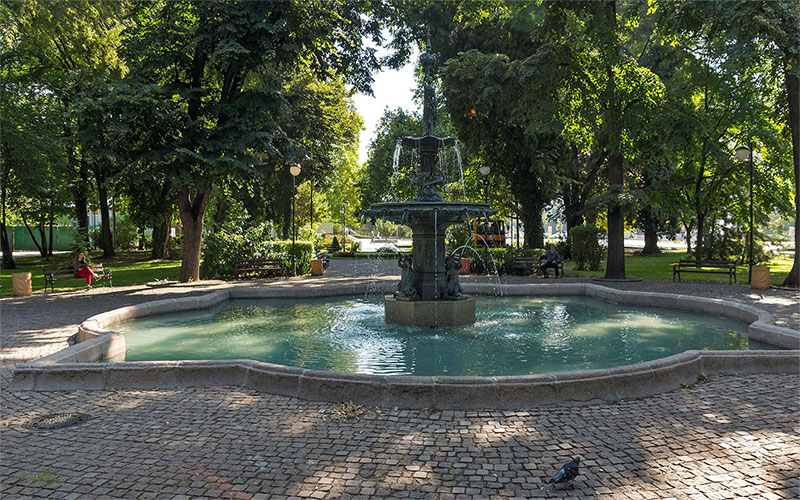 The Garden of Tsar Simeon is the local's favourite place for walks and relaxation. In the warmer months, you'll find many people there just enjoying themselves with family and friends. The garden has plenty of green spaces, areas for recreation, children's playgrounds and the highlight of the garden – the Singing Fountains!
Do some shopping along the Main Pedestrian Street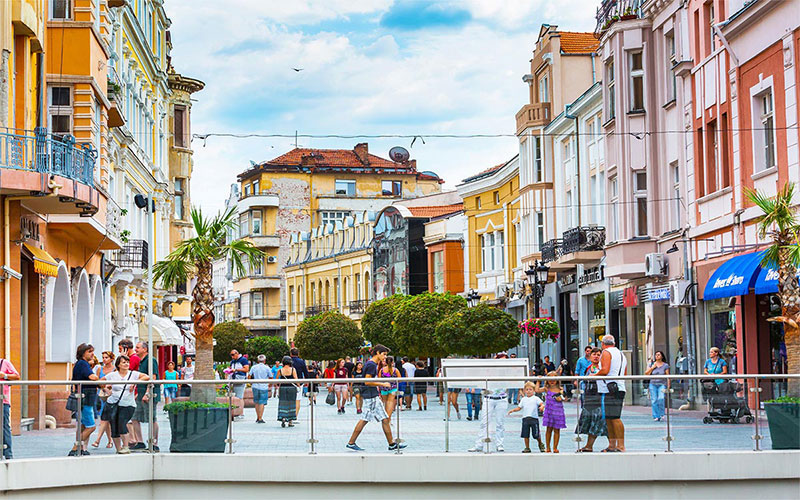 The Main Pedestrian Street is one of the most lively and vibrant places in Plovdiv. The street (longest pedestrian street in Europe) stretches through the centre, connecting many important sites and attractions.
From the Main Pedestrian Street, you can access the Garden of Tsar Simeon, The Old Town and the Kapana District. You will also come across the incredible Roman Stadium and it's perfectly preserved remains!
If you'd like to do some quick shopping, you'll find many stores along the main street with both local and international brands. There are also many bars, restaurants and cafes where you can stop at any time of the day to either relax and have a coffee or enjoy a meal with a glass of wine.
Spend some time on one of the city's seven hills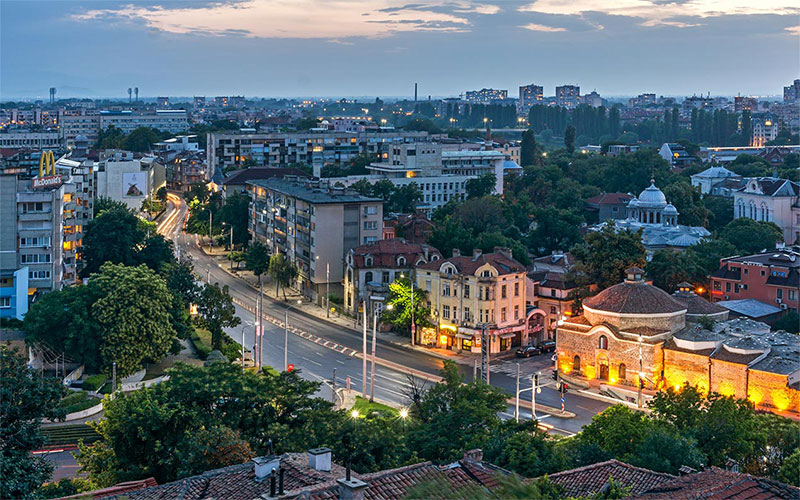 Nebet Tepe is located at the top of the Old Town and is where the history of Plovdiv began, almost 8000 years ago! The hill was first settled by Thracians and was later expanded into a city by the Roman Empire. There are impressive remains there which can still be seen today.
Today, Nebet Tepe is one of the local's favourite spots for hanging out during the warm months. The hill offers one of the most spectacular panoramic views of the entire city and is a great place to enjoy a sunset and take some pictures.
Dining in Plovdiv – tasting local cuisine, beer and wine
Pavaj is undoubtedly one of the best restaurants in Plovdiv. The place won the award ''restaurant of the audience'' and was declared a favourite place for the citizens of Plovdiv (several times). The menu doesn't have as many options as you might think, but the quality of every dish is guaranteed and well worth it! This is a great chance to get to know the authentic local cuisine, with a modern twist.
Cat & Mouse is perfect for those who'd love to enjoy a craft beer, under a cosy canopy in the trendy district of Kapana. Here you'll be able to find a large variety of artisan beers, amazing quality coffee, as well as delicious Phodopi herbal tea. The stunning artisan-style spaces for co-working are also great for students and tourists who'd like to just relax or get some work done.
With this, your day trip to Plovdiv is complete! The charming city has no doubt managed to capture your heart by now and should you stay any longer, you will love it even more!