Leave Your Suitcase Half Empty: Destination Shopping At Mall Markovo Tepe
For many people shopping is a form of therapy and generally an enjoyable experience that they can do on their own or share with our friends and family. While staying in Plovdiv, it's worth knowing just where you can go when you need to get some shopping done, whether you're looking for clothes, accessories, home decor or even some new tech or electrical appliances.
Mall Markovo Tepe is one of Plovdiv most visited shopping centres, loved equally by locals and guests of the city. The mall is incredibly well organized and certainly has enough retail options to satisfy even the fussiest of shoppers. It's conveniently located within walking distance from the centre and it's a great option for making use of a rainy day. If you've come to Plovdiv with your suitcase half empty, don't worry because you'll have no trouble filling up the rest in no time. Let's see just what the mall has to offer!
About Mall Markovo Tepe
Mall Markovo Tepe is one of Plovdiv's most modern shopping centres where you can find a wide range of both local and international retailers and brands. The mall has an area of ​​55 000 sq.m. and has 4 levels of underground parking and additional 4 levels of retail space. With over 80 shopping areas, Mall Markovo Tepe offers its clients fashion, services, cinema, restaurants, sports, entertainment as well as areas for recreation.

A Day at Mall Markovo Tepe
You can easily spend a whole day without leaving the mall. Among the key tenants of the mall, you'll find Scandal, LC Waikiki, CCC, Cinema Arena, Triumph Supermarket, Victoria Restaurant, Capella Play Kids Center and Athletic Fitness. On the top floor of Markovo Tepe Mall, there is a huge terrace with incredible panoramic views. The Mall is created in a way that's meant to satisfy the needs of every client whether he wants to go shopping, enjoy sports, a meal, entertainment or other recreational activities.
Best time to shop for discounts at the Mall
At the end of every season, you can enjoy a wide range of discounts at many retailers and shops throughout Mall Markovo Tepe. Brands such as LC Waikiki, Tom Tailor, CCC, Terranova, Carnival Kids and Douglas often offer discounts ranging anywhere between 20% – 60%. This could be a great chance to catch some incredible bargains and deals while in Plovdiv. For most up to date information regarding discounts, visit Mall Markovo Tepe's Facebook page where you'll find daily posts of just which brands offer the best discounts.
What to buy at Mall Markovo Tepe
Shopping for clothes & shoes
When it comes to shopping for clothes you'll be truly spoilt. If you're on the hunt for trendy summer clothes head over to Terranova or Tom Tailor where you can find a large assortment of clothing for both men and women. Men looking for some good formalwear can stop by the luxurious shop of Andrews, and those looking for urban, daily fashion can go for shops such as LC Waikiki, Lee Cooper, KVL & Timeout.
If you're planning to travel in mountain areas and need some proper clothing and gear visit Superdry and get yourself high-quality shoes, jackets, backpacks as well as tops and bottoms. The fans of fancy shoes will surely enjoy shops such as Punto and GiAnni. For sports goods, look no further than Sport Depot and Asics. The majority of clothing and shoe stores can be found on level 1 in the mall.
Shopping for travel accessories
Summer Protection
Shopping for summer-must haves? Head over to Subra Pharmacy for SPF protection, moisturizing creams, lip balms, shampoos and anything that will keep your skin hydrated during the summer season.
A mixed selection of accessories
At Lilly Drogerie, you can purchase accessories for the hair, nails, body polishes and all kinds of skin pampering treatments that will keep your skin glowing throughout the summer. You can also buy sunglasses, hats, flip flops and many more. There are also gift sets from popular high street brands that are usually very affordable and make for a great gift.
Swimwear & beach accessories
At Triumph, Yamamay and Za-Za Underwear you can buy all kinds of luxurious lingerie and swimsuits in case you forgot yours!
Sports Gear & Trainers
If you'd like to buy sportswear or comfortable shoes for travel, head over to Sport Depot and Asics. There is a wide range of products to choose from with many well-known international brands such as Adidas, Nike, Reebok, Puma, Lotto, Champion and other brands for tourist and urban equipment such as Jack Wolfskin.
Shopping for accessories
If you're on the lookout for some great accessories who not treat yourself to a new piece of jewellery. For some amazing quality options go to Pandora and try on some stunning jewellery pieces. If you're a fan of Swarovski, head to the beautiful stall of Sense. All of their jewellery is created using Swarovski elements!
At the stall of REDS, you'll have the opportunity to purchase the latest jewellery and watch collections from brands such as Maserati, Morellato, Pepe Jeans, Qudo, Save Brave, Engelsrufer, Nahu, Henry London, Daniel Wellington and Senso. 
Shopping for cosmetics
For high-end cosmetics, perfumes and make-up visit the Douglas store on the ground floor of the mall. There you will be able to shop well-known brands such as Clarins, Guerlain, Clinique, Estee Lauder, Lancome, Christian Dior, HERMES, Giorgio Armani, Bvlgari, Dolce & Gabbana, and many others.
For more high street options visit Lilly Drogerie where you can purchase products from local and world-famous brands. These include decorative cosmetics, perfumes, household chemicals, home products, food supplements, baby food, children's cosmetics, clothes and jewellery. On the same floor, you can also find Subra Pharmacy where you can purchase a wide variety of French pharmacy brands, food supplements, medicines, and medical devices.
If you want to indulge in an unforgettable aromatic experience, you need to visit Al Amar. Their products are not only an extraordinary journey into Oriental perfumes, but also a great gift to take home!
Shopping for tech and home appliances
In Technomarket you'll be able to find a wide range of world-renowned brands such as Samsung, Panasonic, Electrolux, AEG, Zanussi and Blaupunkt for Bulgaria. You can choose from over 25 000 items produced by many leading brands in the industry, including Sony, Philips, Pioneer, Whirlpool, Yamaha, Jamo, LG, Daewoo, Grundig, JVC, Indesit, Ariston, Gorenje, Hitachi and many others.
Shopping for groceries
Farmer's Market: Every Saturday, from 10:00 to 14:00, you can find a Farmer's market which is positioned just next to the supermarket on level -2.
This is a great chance to purchase some homemade products, created with love by local producers and farmers. You can find anything from delicious cured meats, dairy products, natural honey, fresh seasonal fruits and vegetables as well as jams, marmalades and other preserved goods. Leaving Bulgaria soon? Don't worry because most of the products are sealed and will last a while. Good chance to stack up on traditional Bulgarian jams or other preserved delicacies (in a jar).
Other services at the mall
Banks (Ground Level)
Central Cooperative Bank, UniCredit Bulbank, Bulgarian-American Credit Bank. Services available include currency exchange, transfers, money withdrawal, other ATM services, up to date information on currency and policies.
Paying household bills
EasyPay is located on level -2. It's a safe, automatic, and recurrent payment program that allows you to have your bill paid automatically each month from a designated bank account or credit card. Many locals use it to pay their electrical or water bill.
Paying phone bills and other related services
The Mall currently has 3 major phone network shops operating at the mall – VIVACOM, Telenor and A1. There you can pay a phone bill (if you have an active contract with them), you can also purchase megabytes of internet to use on your smartphone or a SIM card which you can top up at the store too. The stores also offer all the latest phones on the market as well as accessories for them.
Bitcoin ATM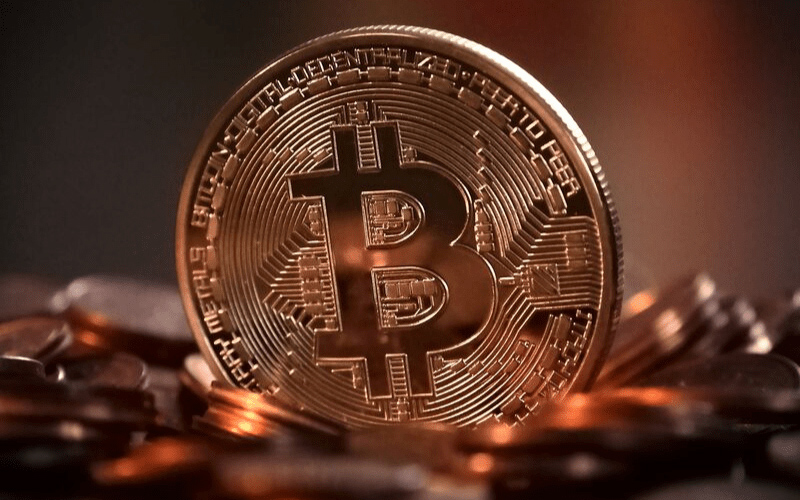 You can find Plovdiv's first bitcoin ATM DG.cash on level 1 inside Mall Markovo Tepe! Currencies you can purchase include Bitcoin, Bitcoin Cash, Ethereum, Litecoin, Monero and Dash, and those you can sell: Bitcoin, Litecoin and Dash.
Shopping is a great way to pass some time while in a new city, perhaps relieve some tension with retail therapy and generally a fun place to go with your family and friends. Mall Markovo Tepe is one of Plovdiv's best destinations when it comes to shopping so do visit this incredible mall if you're ever staying in the European Capital of Culture!