How To Plan Your Backpacking Trip Around Europe?
So, you've had your eye on exploring Europe for a while now and are wondering just how much will that cost? Luckily, there are still places on the old continent that are considered budget-friendly and suitable for those who'd rather travel light on their adventures. Here are some tips on how to plan & budget when travelling around Europe. We've also included an amazing spot to visit on your trip – Plovdiv, Bulgaria!
Plan your journey thoroughly before you travel
You may be thinking that impromptu experiences are the best, but planning is key when you want to avoid nasty situations, especially budget-wise. Planning doesn't end up with the documents you will need (you didn't forget these, did you?). So, don't skip this part – you'll have plenty of opportunities to explore unexpected locations! 
When travelling, our main day to day costs split into a few general categories. These include accommodation, food, sightseeing, transport and that extra bit of money everyone puts away just in case anything happens. Apart from the things you can foresee to a certain extent, there are also things you have absolutely no control over – like the weather. On a backpacking journey, the saying "be prepared for anything" is extremely important!
Bellow, you'll find some very important points to keep in mind when planning your trip around Europe (especially if you're a first-time backpacker). 
Let's dive into the details!
1/ Travel & Accommodation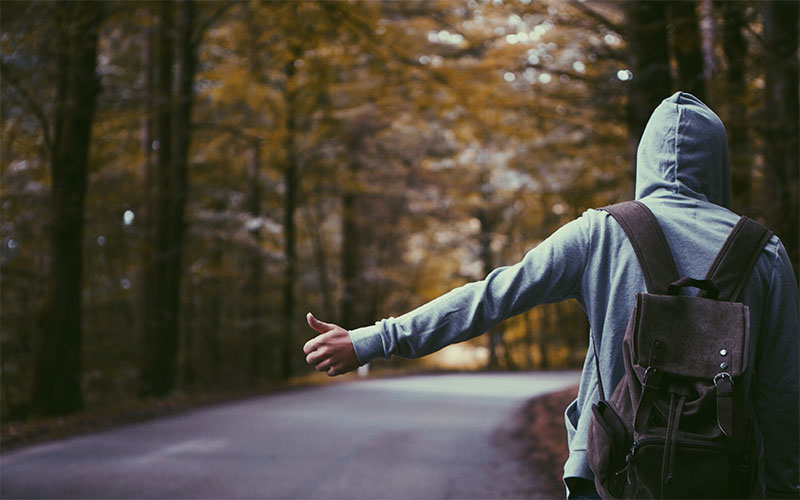 When it comes to travel and accommodation you might need to ask yourself a few questions beforehand:
How are you getting to your prefered destination (by plane or land)? Will you travel often? If so, how?
Where do you plan on staying (camping, hotel or hostel, couch surfing)?
Do you have a plan B regarding accommodation? Depending on the weather conditions of the country you're visiting (and the time of year you're going) you might need to be flexible on this, especially if you prefer camping.
Travelling in Europe can be relatively cheap if you book in advance. A ticket to most European capitals will cost you anywhere between 30 – 100 euros, depending on when you book and which airline you're using. Low-cost airlines such as Ryanair, EasyJet and Wizz Air often have some pretty good deals, so keep an eye out if you want to get yourself a bargain.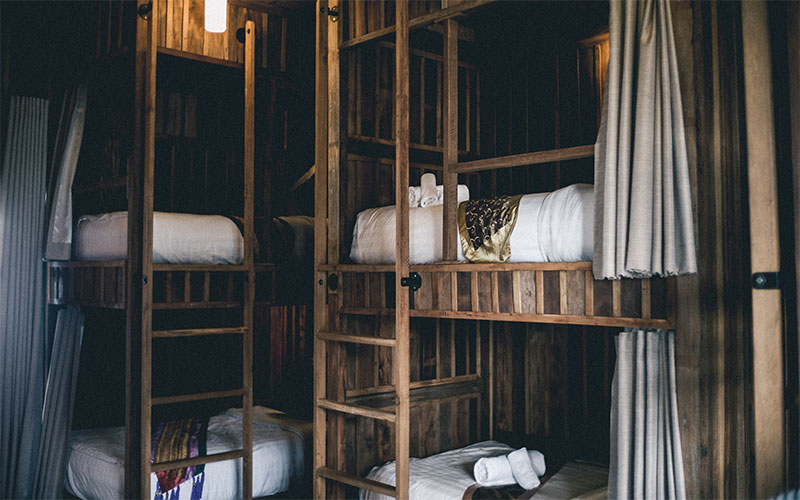 As for accommodation, use Hostelworld. It's one of the most popular platforms out there for finding and booking hostels around Europe. The price range varies depending on where you're going as well as the time of the year. You can get yourself a bed at a hostel for as little as 9-10 euros a night and around 15 euros or more for some of the popular European capitals. AirBnB is also an amazing option, especially if you'd like to have a host to give you some tips. 
If you prefer camping, Camping.info is the place to search!
2/ Decide where in Europe you're going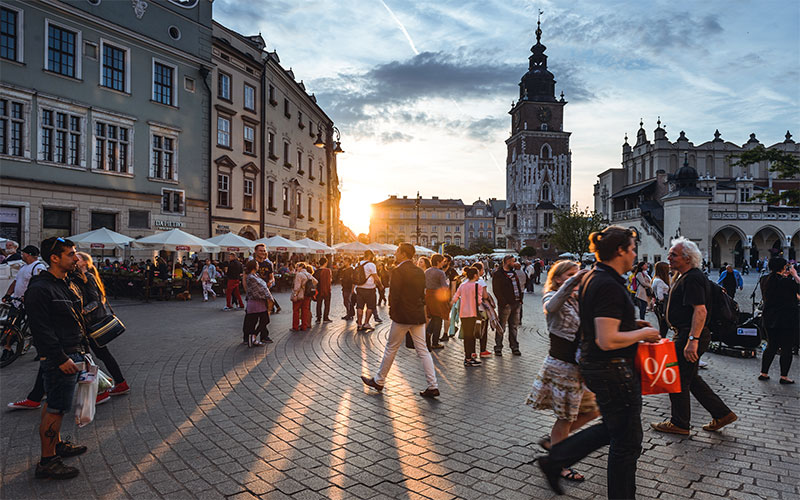 It has been estimated that most backpackers spend roughly around 62 – 90 euros a day in Western Europe and 35 – 62 euros a day in Eastern Europe. But how do you pick where to go?
Sounds like Eastern Europe is somewhat trending right now. And while we can all agree there are more than a few budget-friendly spots around to visit, well, let's just say some stick out a little more than the rest. Especially those which are in the European Union, as this gives you a relative certainty and security as to what to expect…
3/ Find a lesser known destination in Europe and go explore its many wonders: Plovdiv, Bulgaria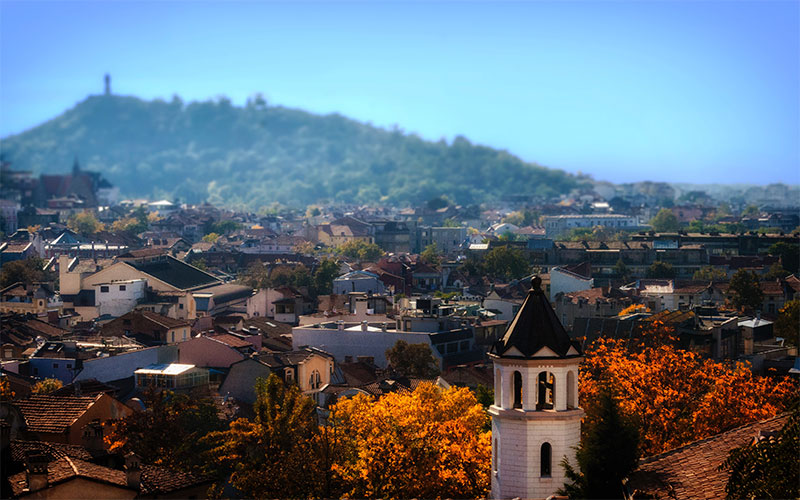 Bulgaria is a great example of a country in Eastern Europe that's worth visiting. Plovdiv in particular (the 2nd largest city in the country), has certainly been gaining more attention in recent years and can only be described by many as one of Europe's hidden gems.
Why visit Plovdiv?
Not only is it one of the oldest cities in the world, but it's also one of the fastest growing cultural hubs that you'll come across on the old continent. The city was selected to be the European Capital of Culture for 2019, which sparked an even greater interest amongst tourists and foreign visitors.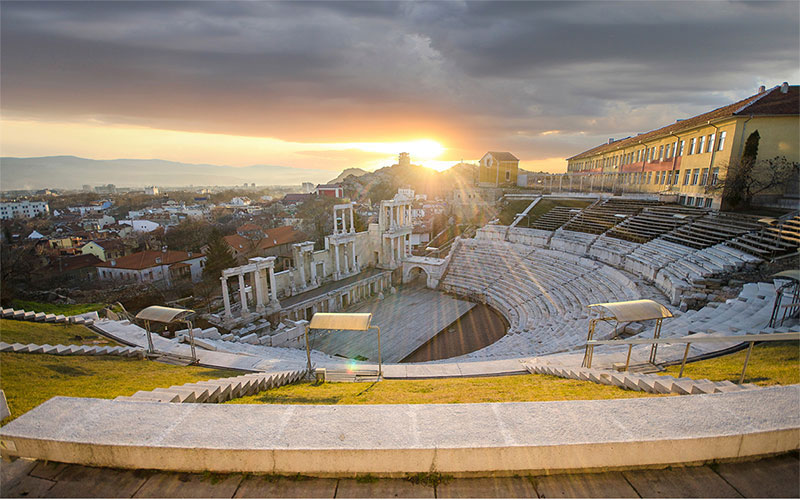 The city has indeed been an exciting place to be this year, with many festivals, events and transformations taking place across town. But that's not all! The city's rich cultural heritage is a result of 8000 years of history which can be seen almost everywhere around Plovdiv. Here's a list of all upcoming events and festivals in Plovdiv.
What to see and do in Plovdiv:
Visit the creative district ''Kapana'' – one of the trendiest places in town. The entire district, once a craftsmen centre, has been transformed into a place for local businesses and one of the locals' favourite places for gathering and socializing. Along the tiny, cobblestoned streets, you'll find many bars, cafes, restaurants and craft shops. Definitely worth trying some delicious local food or craft beer.
The Old Town of Plovdiv can literally be described as a living museum. The archaeological and historical reserve is one of the most iconic places in town and the local's special place. This is where the history of Plovdiv began over 8000 years ago and today, the place is filled with multiple galleries, museums, Roman/Thracian remains well as traditional houses from the National Revival period.
Visit some incredibly well preserved Roman ruins. The Ancient Theatre (Old Town) is a 2000-year-old Roman theatre that's still in use today. Visitors can walk amongst the ruins during the day or visit the venue when there's a concert or a play happening.
The city centre has an amazing pedestrian zone filled with many shops, cafes, restaurants, bars and attractions. In fact, the main street is the longest pedestrian zone in all of Europe. This makes it pretty convenient to get around on foot and see most of the city's main attractions as they are mostly located in or around the centre.
Want to learn more about the city and how to better organize your trip? Check out our guide on how to have a great time in Plovdiv here >
Enjoy the outdoors of Plovdiv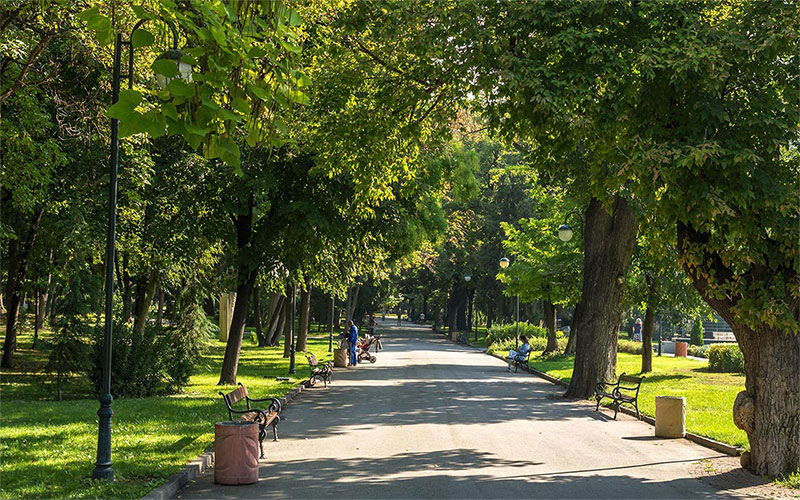 There are many things you can do in Plovdiv which involve the outdoors – visit one of the city's seven hills such as Nebet Tepe or Youth hill and enjoy some incredible panoramic views of Plovdiv!
The garden of Tsar Simeon is the local's favourite places for walks and relaxation. There many benches, green areas, flowery lanes, as well as plenty of areas for recreation and children's playgrounds.
4/ Plan your activities beforehand & be mindful of timing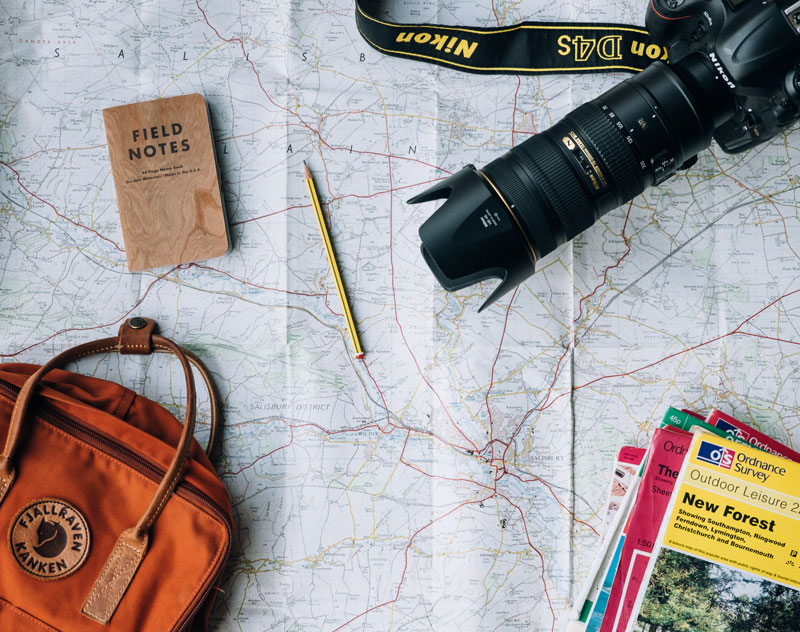 Organizing your activities is an important step. If you get a hand on what you want to do and see before you get there, things will be much easier for you in the long run. Here are a few points to help you with that:
Create a list of activities you'd like to do and find the ones you can do for free (festivals, museums, open galleries).
Get on TripAdvisor and read reviews of fellow travellers about local establishments. You can also look at lists of things to do and what's in the area.
Sightseeing locations – research beforehand about the best spots that you can explore (even those lesser known ones). This will not only make your experience richer, but it can ultimately save you both time and money (instead of starting this when you get there).
Timing is certainly a very important element for all travellers. If you're travelling on a budget you might want to avoid popular European cities when it's the peak of the season and everyone's heading down there for vacation. The prices of pretty much everything are sure to skyrocket and you can find it a bit hard to balance your budget. This doesn't mean you shouldn't visit locations such as London, Rome, Milan or Paris, it simply means that doing it off-season can save you a bit of money!
See if the city has a certified City Card – most big cities have, and these city cards will save you some time and money!
5/ Keep a record of your spendings and always get insurance (just in case)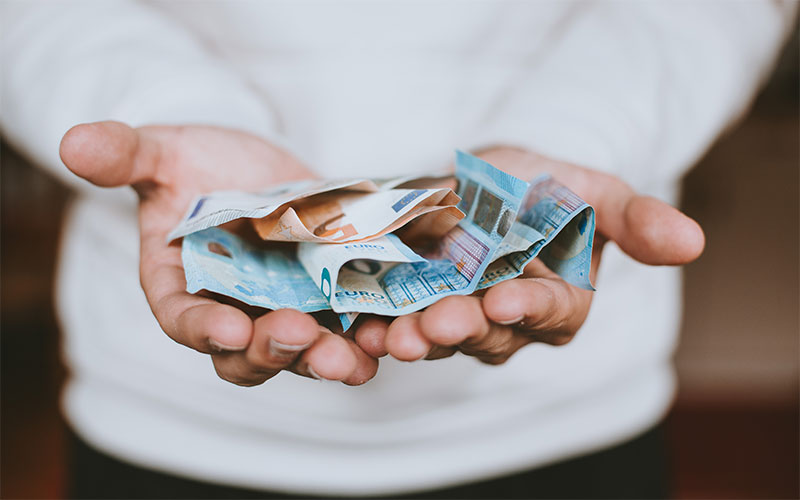 Keeping a record of everything you spend can really help you prioritize your budget and you'll have a clear idea of exactly where you are spending your money. Here are a few tips on things to consider:
Create a breakdown of current spendings (already booked things such as flights or hostels) and make a list of scheduled expenses. Keep your budget organised and in check – this will take you a long way.
Get insurance: To avoid any large and unexpected fees in case you need medical assistance abroad, it's always best to get insurance before you travel. World Nomads will fly you to a better hospital if the country you're in doesn't have all the facilities you need.
6/ Get an offline map and research the place you're going
Getting around a new place can be a challenge if you're not prepared. To avoid that ''horrifying'' phone bill that comes with roaming charges, it's best to download some offline maps to keep in handy.
You can download maps.me, which is an offline map that can help you navigate. Plan the route to your hotel before you depart just in case your destination airport doesn't have Wi-Fi.
Check out WikiTravel for suggestions on how to get to and around your destination.
Pack light and make sure you have all the essentials. Not sure what they are? Here's a very useful video on how to pack for a backpacking trip:
7/ Always have some cash on you
There will always be places (especially in small towns) where you will need to rely on cash as a method of payment. This is why it's important to always have a bit of cash on you, just in case the given establishment does not work with credit/debit card. You should also bear in mind the crazy fees some ATMs charge for withdrawal when abroad!
8/ Staying safe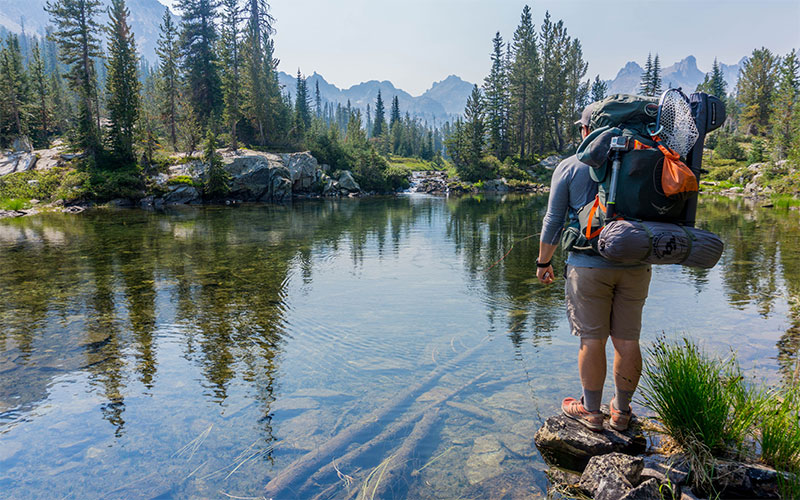 If you're a little nervous about exploring the city alone it might be a good idea to get a local guide to show you around town. It's also worth checking if the city you're visiting has a free city tour that you can join in. This yet another way to save a bit of money, get some advice from a local guide and also meet some fellow travellers.
9/ Get social and meet some locals and other travellers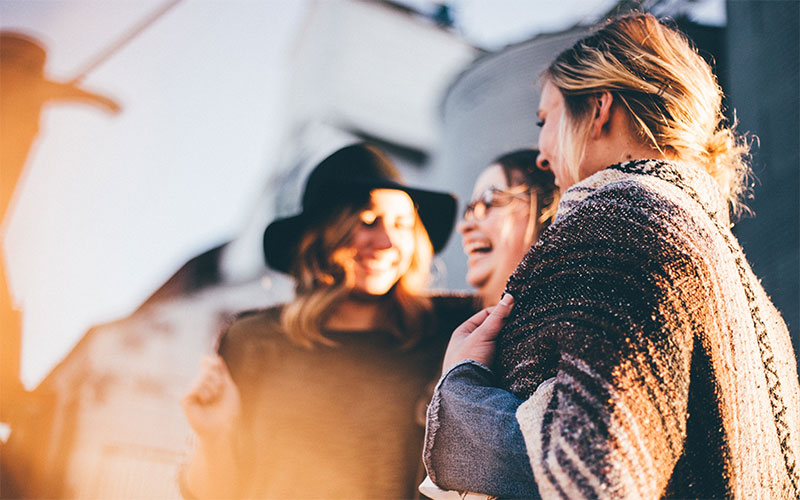 Last but not least, don't forget to enjoy yourself and socialize with locals. Chances are you'll learn a lot from them about their town, country, customs and traditions. 
Facebook groups and forums can be useful in finding fellow travellers and backpackers. If you're travelling alone, this could be a great chance to make some new friends on the road!
Backpacking around Europe can be an incredible adventure! Now that you know just how much it will cost and how to better organize your trip, there's no reason why you should put it off any longer! And if you loved the idea to visit Plovdiv, here are a few more articles to fuel your interest: