European City Breaks: The Hidden Gems
The year 2019 is an amazing one for holidayers when it comes to great destinations around the Old Continent. With so many incredible countries to choose from and so many cheap plane tickets, it might hard to decide just where to go. One thing is for sure though: Europe's got something for all so whether you're a lover of culture, history, architecture, nature or you simply enjoy lounging on a beach, you won't have to look too hard! If you still haven't decided where to go, here are our top picks for the best European city breaks in 2019!
1/ Hamburg, Germany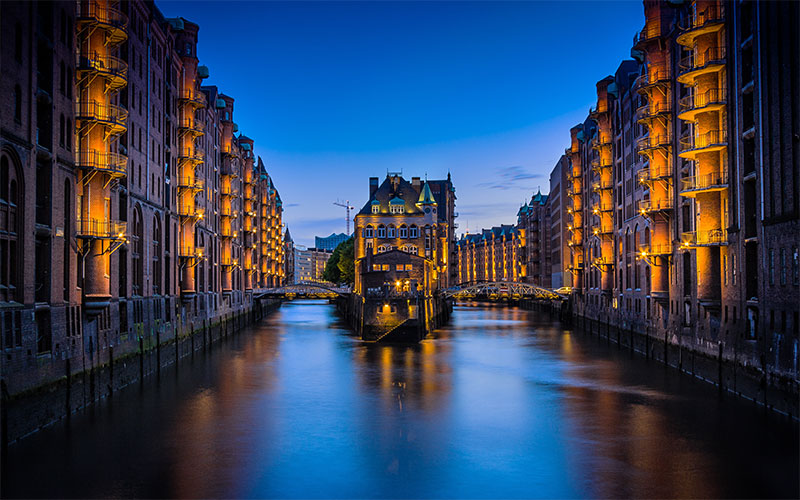 The port city of Hamburg is traditionally known as the "gateway to the world'' and is home to one of the biggest and busiest harbours in Europe. This impressive urban metropolis has quite a bit of history behind its back as well as an alluring maritime spirit that seems to attract many foreign tourists every year.
The city of Hamburg was forced to rebuild and reinvent itself after World War II. Kontorhausviertel and Speicherstadt are two areas which were not affected by the bombings. They're now protected UNESCO World Heritage sites where you can see some of the most captivating brickwork and gothic revival architecture in Europe.
What to see and do in Hamburg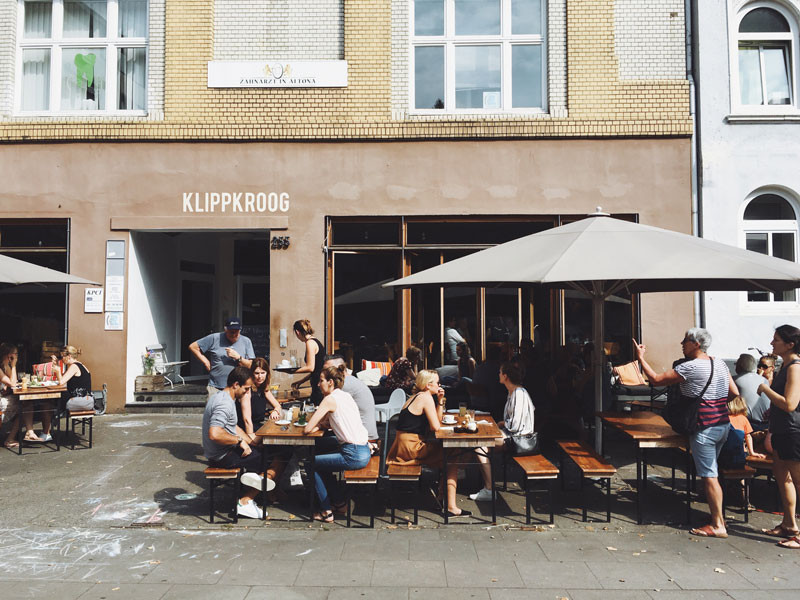 Don't miss a trip to the local fish market (Fischmarkt) or the Merchants District (marked by its imposing red-brick architecture). If you walk along the river, you can dine in one of the amazing restaurants there. The Reeperbahn (red light district) is also worth a stop.
2/ Plovdiv, Bulgaria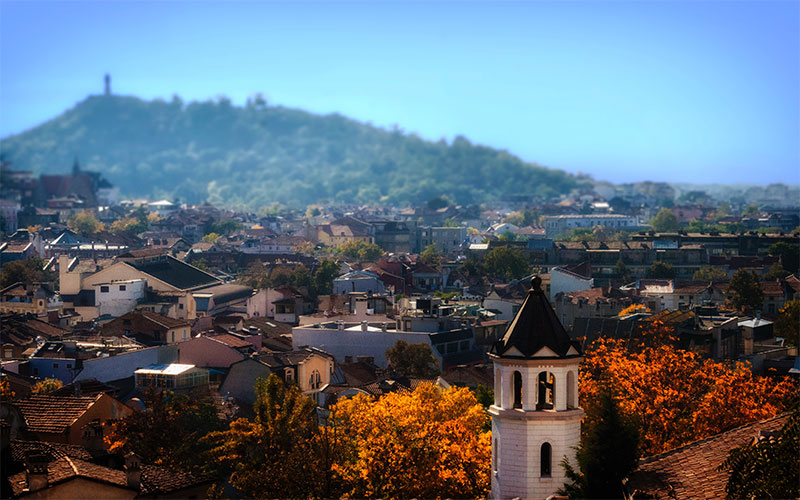 Although Plovdiv has been gaining quite a bit of attention since becoming the European Capital of Culture for 2019, it still remains one of Europe's best-hidden gems. Plovdiv is the oldest continuously inhabited city in Europe and one of the oldest cities in the world, with over 8000 years of ancient history. The Thracians were the first settlers here, followed by the Romans, all of which left a substantial amount of unique cultural heritage that you're not likely to see anywhere else!
What makes Plovdiv special?
Ancient hills with incredible panoramas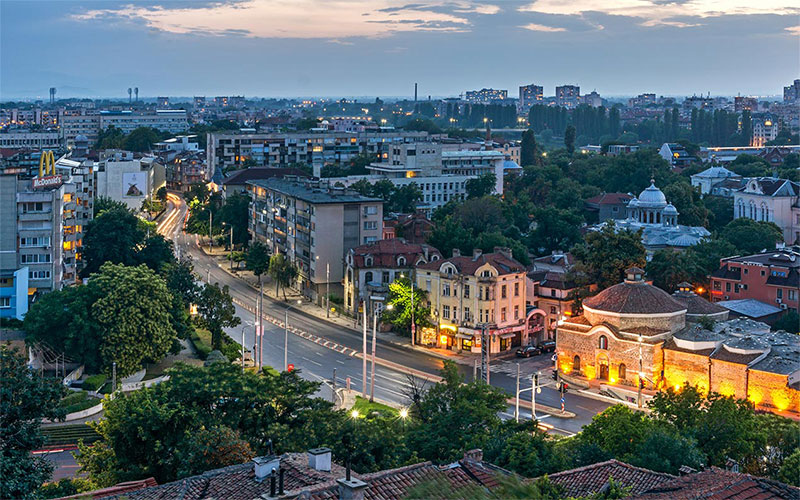 If you ask a local they'll probably start with the fact that Plovdiv is the city of seven hills. Not all of them remain today, but most are still a favourite spot for the citizens of the city. Nebet Tepe in the Old Town of Plovdiv, for example, is the place where the history of Plovdiv began centuries ago! Nowadays it's a great place to relax and enjoy the panoramic view of the city.
Well preserved and unique Roman architecture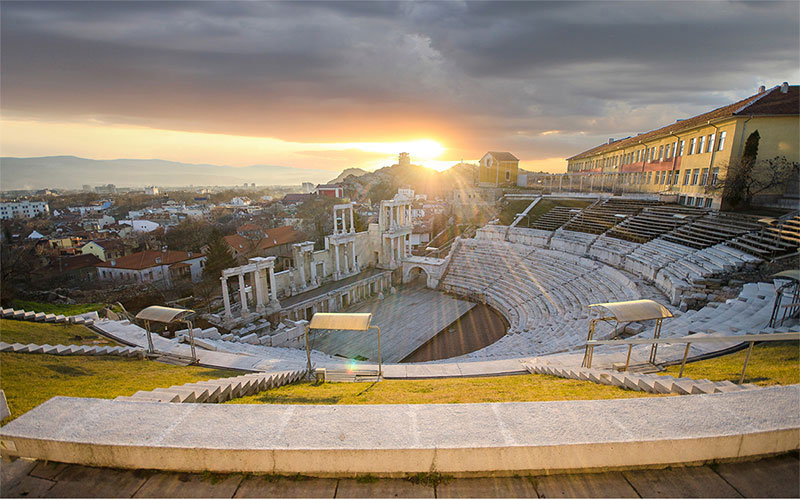 If you walk around town you'll immediately notice that there are ancient Roman remains pretty much in every neighbourhood. Most of them are located in the centre and amazingly enough, some are still being excavated from the ground level underneath the main pedestrian street. The most notable ones to see are the Ancient Theatre in the Old town of Plovdiv (which is still in use as a concert venue) and the Roman Stadium on the main street.
An architectural & historical reserve that's like a living museum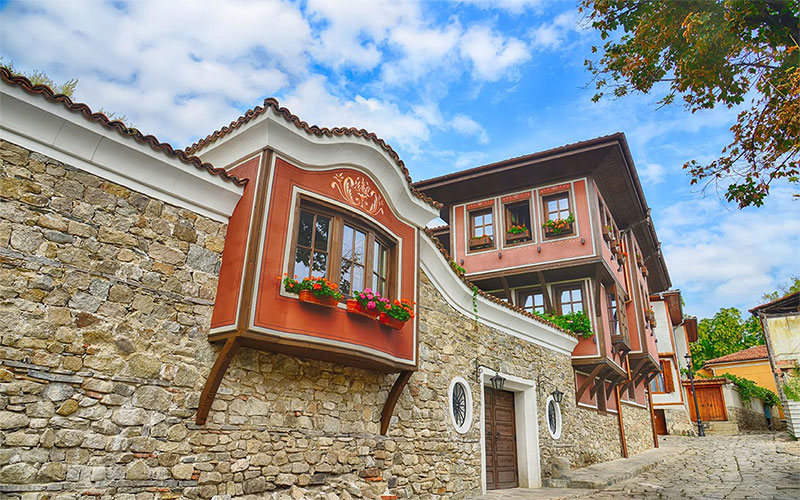 We will certainly not be exaggerating if we said that the Old Town in Plovdiv is one of the most unique places you can ever visit. Although there are still some residential homes there, most of the houses are indeed museums and galleries. These incredible architectural masterpieces were mostly created during the National Revival era when Bulgaria was recovering from a 5-century Ottoman rule. Wealthy town merchants built the houses in very unique styles, inspired by the culture they've come across during their travels.
A unique, trendy district for the creative industries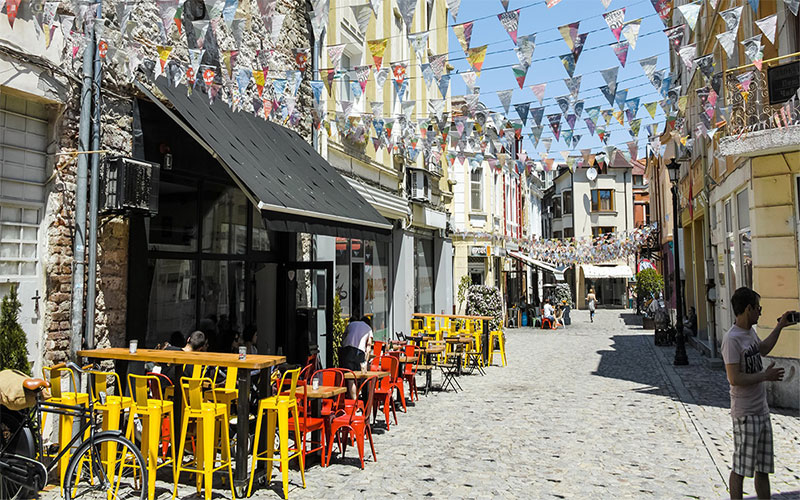 Kapana is one of the trendiest neighbourhoods in all of Plovdiv and a well-known district for the creative industries. Interestingly, this modern and lively place used to be a craftsmen's district over 5 centuries ago. Nowadays, its charming cobblestoned streets are full of young people socializing, enjoying a craft beer, or a delicious modern meal at one of the incredible restaurants there.
A growing cultural scene
Plovdiv has been Europe's cultural hub for years, however, since becoming an official cultural capital, the city has flourished even more! There are multiple events and festivals happening around town and many more are still to come. Events such as Opera Open bring forth largely foreign audiences (and guest performers) due to the incredible spectacles that are set to happen in the Ancient Theatre this summer.
Want to know more? Check out our guide for tips on how to plan your trip to Plovdiv >
3/ Valencia, Spain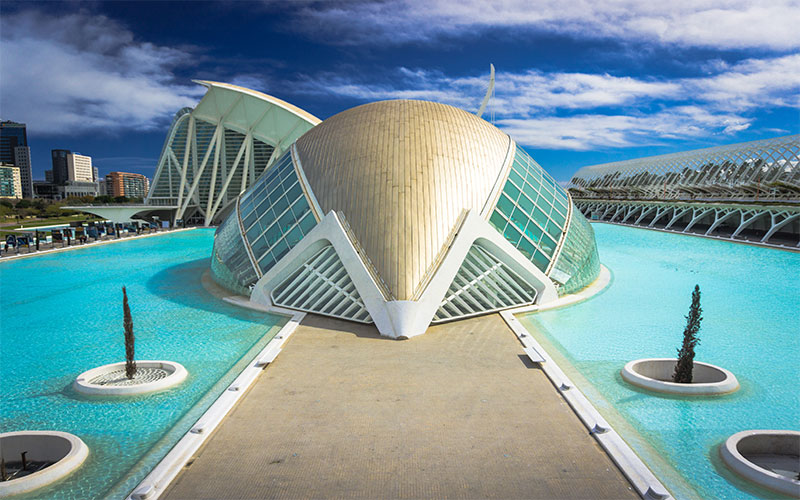 Valencia is the third-largest city in Spain after Madrid and Barcelona. The town is well known for its City of Arts and Sciences – a futuristic complex consisting of a planetarium, an oceanarium and an interactive museum. Valencia also has an incredible old town and several beaches, including some within the Albufera Park – a wetlands reserve with a lake and walking trails.
What to see and do in Valencia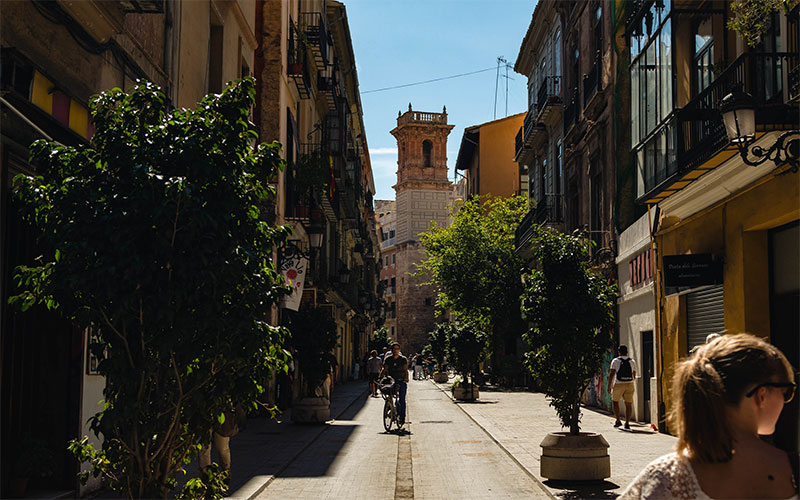 The La Lonja de la Seda is one of the most notable sights in Valencia. This majestic late-15th-century building is a protected UNESCO site and is considered one of the masterpieces of Valencian Gothic architecture.
The Old Town is generally a great place to explore. Stop by the Plaza de la Virgen square for a cool glass of horchata, a drink made with ground almonds, tiger nuts and a variety of grains and flavoured with cinnamon and vanilla.
The cathedral is another must-see sight. The beautiful structure dates back to the 13th and 14th centuries. Inside you can see 15th-century Renaissance paintings by artists such as the Valencian, and Jacomart.
4/ Salzburg, Austria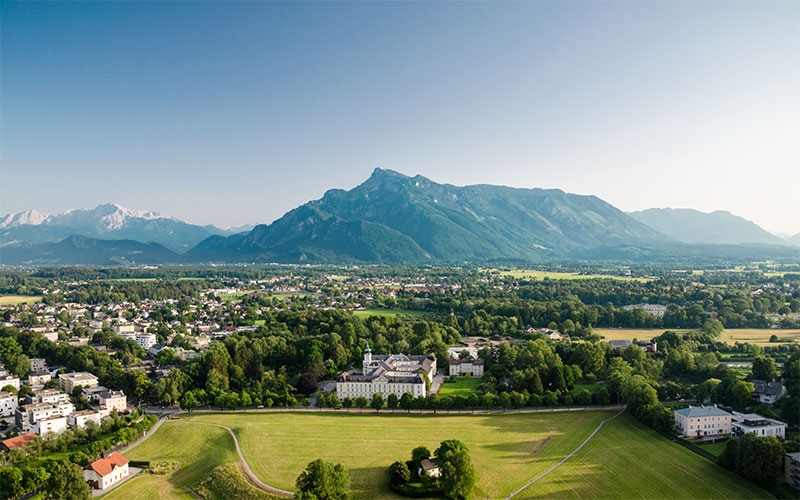 Salzburg, in northwest Austria, is one of Europe's most beautiful cities, both for its architecture and for its magnificent setting. This picturesque city stretches along both banks of the River Salzach, as it emerges from the Salzburg Alps into lower land dominated by the 1,853-meter Untersberg.
Even though Salzburg is most famous for being the birthplace of the classical composer Mozart, it does have a lot more to offer its visitors. There are plenty of historical sites, attractions and amazing architecture that you can easily explore for days!
Most notable sites in Salzburg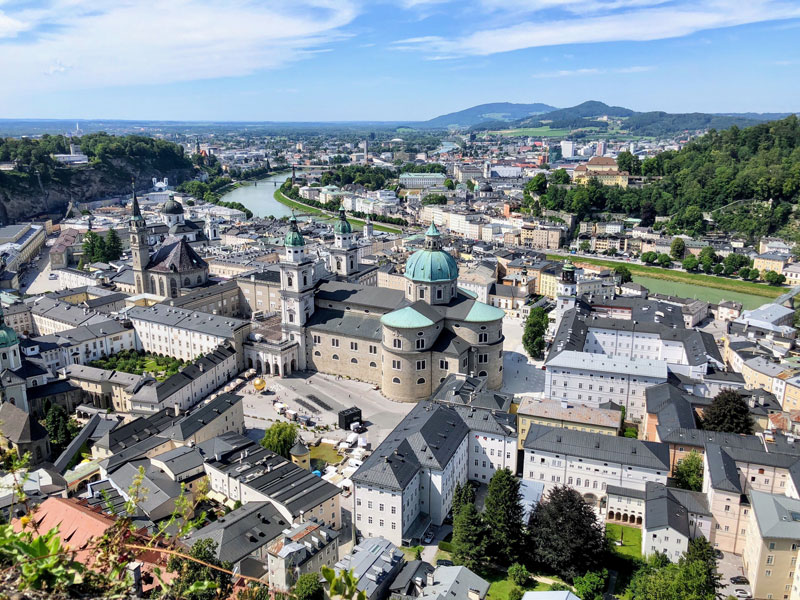 The great thing about exploring Salzburg is that the historic part of the town is very small and you can walk to almost anywhere in less than about fifteen minutes. Salzburg's Old Town is one of the best-preserved city centres north of the Alps. It's famous for its baroque architecture, alpine setting and picturesque location on the Salzach River.
Here are a few other places worth exploring
Mirabell Palace and Gardens
Mozart's Residence
Hohensalzburg Fortress
Mozart's Birthplace
Salzburg Cathedral and St. Peter's Abbey
Hellbrunn Palace
5/ Toulouse, France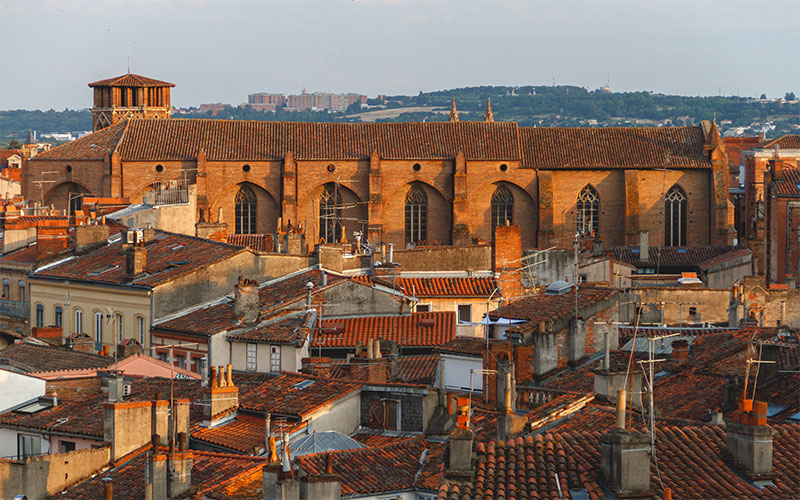 This French city has a lovely charm to it that calls out to those who love to explore lesser-known cities. Toulouse is generally a very lively town and home to one of the largest universities outside Paris. The centre of Toulouse stands between the Canal du Midi (a world heritage site), and the river Garonne.
The central area is a maze of narrow streets, crossed as in Paris by a few wide boulevards. With its multitude of cafés, restaurants, bars and boutiques, old Toulouse is a historic area where visitors can easily spend two or three days and still not have time to do everything.
What to see and do in Toulouse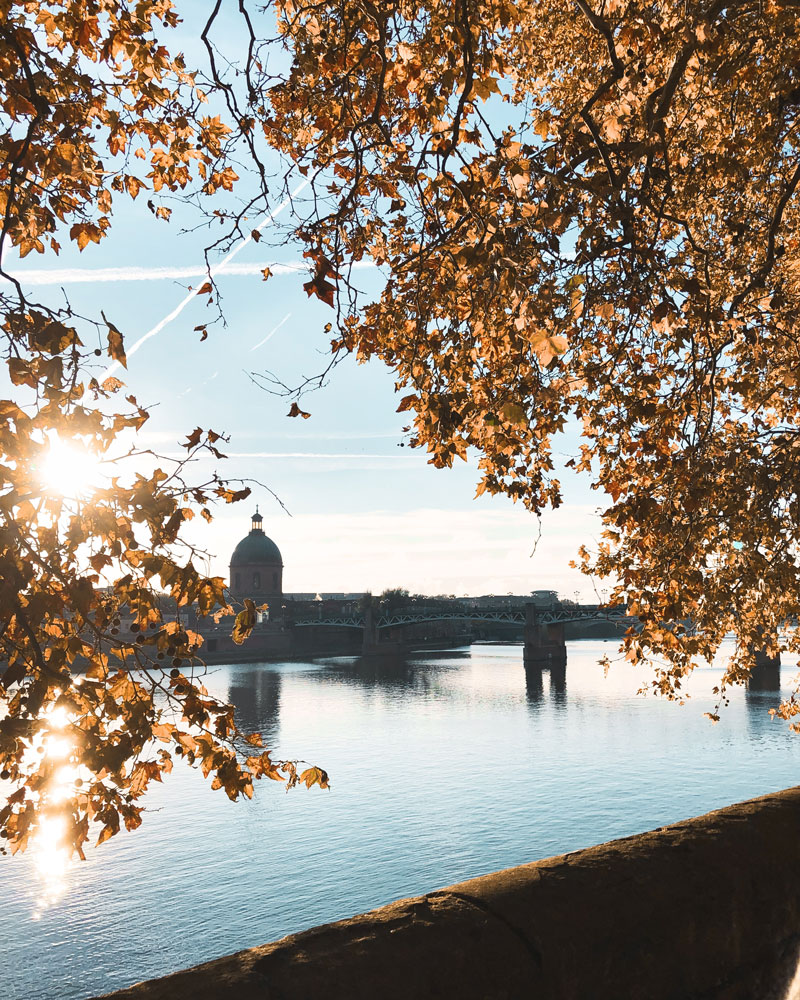 Visit the Academie des Jeux Floraux – the oldest literary society in the western world, as well as the Galerie du Chateau d'Eau – the world's first photography museum. Stroll the Garonne, before visiting France's most beautiful pipe organ at the Saint-Sernin Basilica.
Taste some amazing local cuisine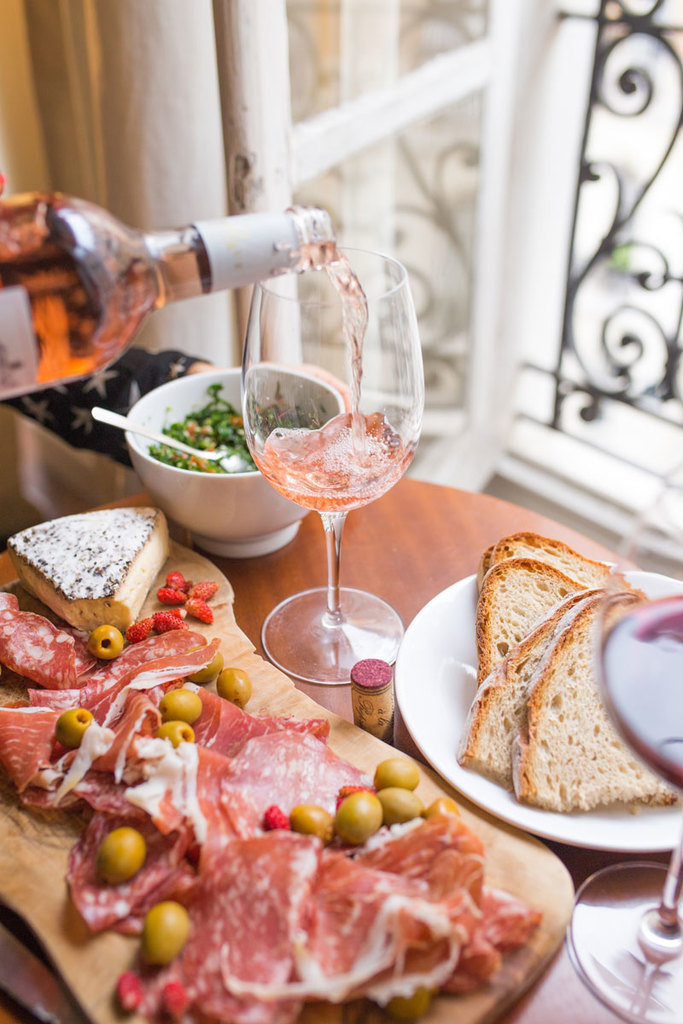 The town is perhaps best known for its amazing food. This is the home of classic French country dishes such as cassoulet – nourishing meat and bean stew, and confit de canard – a duck that's been preserved and cooked in its own fat. There are quite a few food markets around town where you can try some new things for yourself.
Hopefully, now you have some fresh new ideas about where to spend your summer vacation. There are certainly more than enough places around the Old Continent where you can enjoy a bit of everything. If Plovdiv caught your eye, don't forget to explore further on our blog!