8 Lesser-кnown Sights In Plovdiv
When exploring a new city most tourists tend to focus on the main attractions and sights. And while we can all agree that they are indeed worth seeing, there are also some ''hidden'', tucked away spots (better known to locals) that may not be so popular and yet, are just as much worth discovering. Plovdiv is full of hidden treasures at every corner. You just need to know where to find them if you don't have a local with you! Here are some lesser-known sights in Plovdiv that you can visit and get to know the city a little better…
1/ Capture the city's spirit with some colourful souvenirs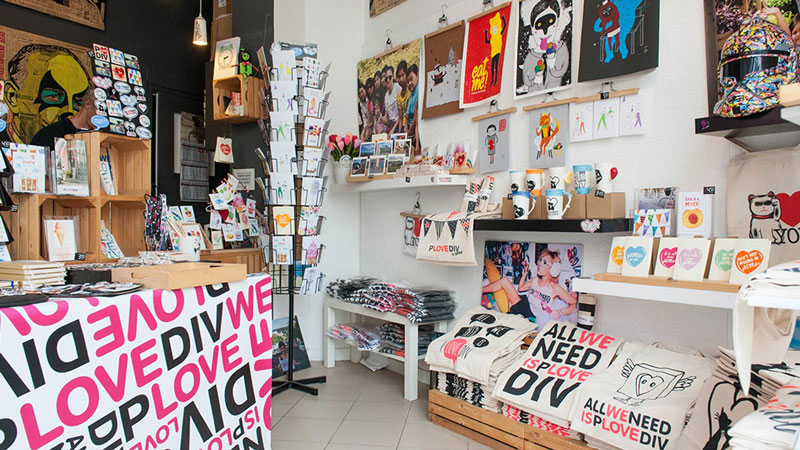 PLOVEDIV is a local souvenir shop, located in the trendy district of Kapana. This charming store is relatively small so it's pretty easy to miss if you happen to just be passing by. If you enjoy collecting unique items from places you visit we recommend you stop by their store and get yourself a colourful souvenir to remember the city by. The shop offers all kinds – t-shirts, books, coffee, tea, alcoholic beverages and non-alcoholic beverages, totes and more.
With Plovdiv City Card when you buy a PLOVEDIV T-Shirt or backpack you will get a free fridge magnet!
Here's how to get there from the Tourist Information Centre >
2/ See some ancient history at the Eastern Gate of Philippopolis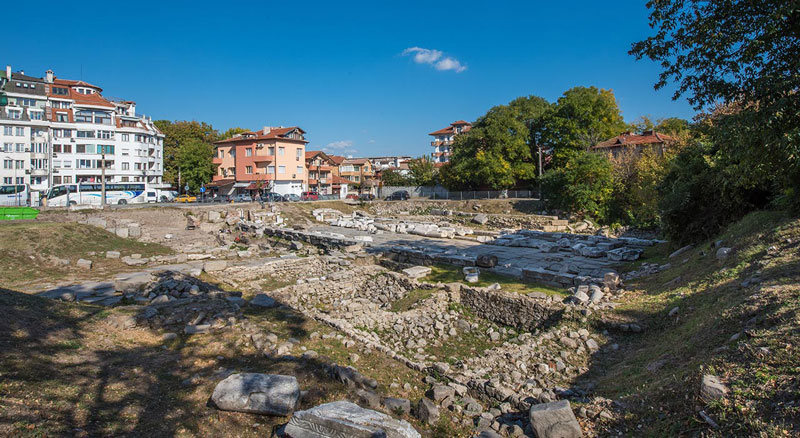 The Eastern gate of Philippopolis is one of the three entrances of ancient Plovdiv. Much like the Ancient Theatre, the site was discovered in the 1970s during some major excavations that took place in the city. Although the Eastern Gate is not as popular as some more central locations (Ancient Theatre, Roman Stadium), it is still an important monument that bears great significance and is certainly worth a stop. The gate was constructed in the 2nd century AD and the main road to Byzantium used to pass right through it.
Here's how to get there from the Tourist Information Centre >
3/ Try a local craft on Strumna Street (Old Town)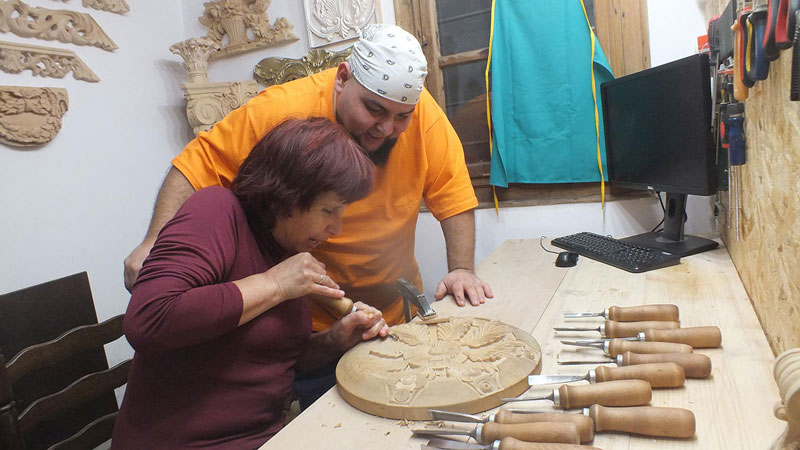 The Street of Crafts is located on Strumna Street (the steep street) in the Old Town of Plovdiv. The area is generally better known by the locals as it bears a lot of history and meaning to them. Along the street, you'll find all kinds of workshops that deal with popular crafts from the National Revival era. There are also shops where you can buy antiques and some unique, traditional items.
Ever wanted to have a go at woodcarving? Woodcarver Resbara (Резбарѣ) is part of the "Street of Crafts" in the Old Town of Plovdiv and is actually one of the few woodcarvers in town. The skilled craftsmen there create decorative elements of wood, furniture and iconostasis. There are regular workshops that you can join which involve a lesson in woodcarving and gold plating. Not only is this a unique experience on its own, but you also get to take home the product you created.
With Plovdiv City Card you get 5 BGN off Workshop on either gilding an item or a woodcarving workshop!
Here's how to get there from the Tourist Information Centre >
4/ Visit the lesser-known hills of Plovdiv – Youth Hill & Bunardzhika Hill
Plovdiv is traditionally known as the city of seven hills. Although nowadays not all of them remain you can still enjoy visiting the ones that do. The most popular ones are located around the centre and in the Old Town of Plovdiv. These include Nebet Tepe (the birthplace of Plovdiv), Taxim Tepe, Dzhambaz Tepe and Danov's Hill. But what about some of the lesser-known ones?
Youth Hill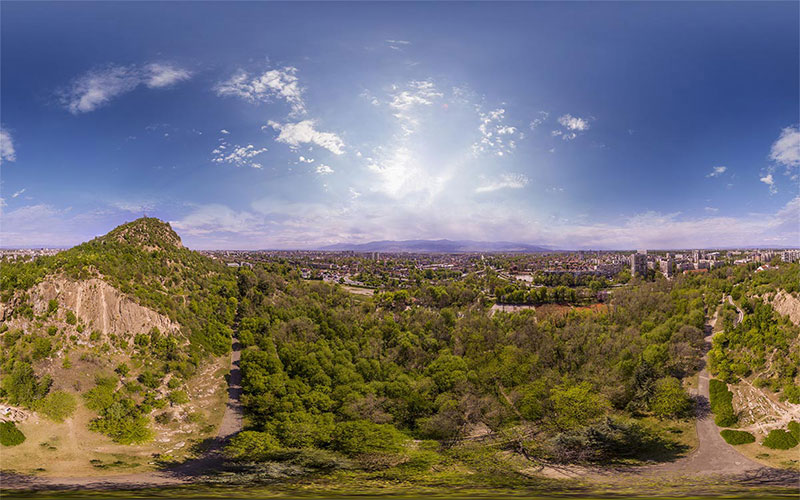 The citizens of Plovdiv love to spend time at Youth Hill. The entire area under the hill is great for walks, picnics and spending time in nature. The walk up to the top is also a great chance to exercise and the panorama is absolutely breathtaking. You will get to see the entire city from a bird's eye view as well as the surrounding region. For the kids, there's also a unique attraction – a mini train which runs along the hill!
Here's how to get there from the Tourist Information Centre >
Bunardzhika Hill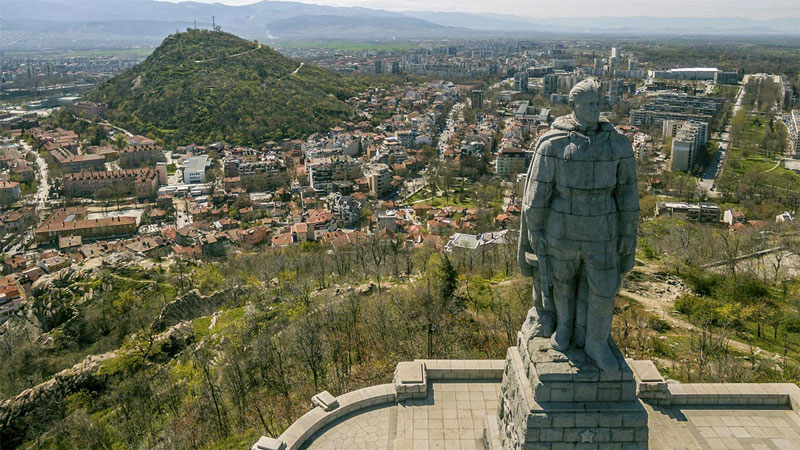 Bunardzhika Hill is slightly closer to the centre compared to Youth Hill and is yet another great chance to enjoy a beautiful walk in nature. The most notable thing about the hill is no doubt the monument of Alyosha which stands proudly at the top. The statue is also known as the Monument of the Soviet Army in Plovdiv and you will be able to see it from most high points in town. If you walk to the top you can enjoy yet another incredible panoramic view of Plovdiv!
Here's how to get there from the Tourist Information Centre >
5/ Early Christian Small Basilica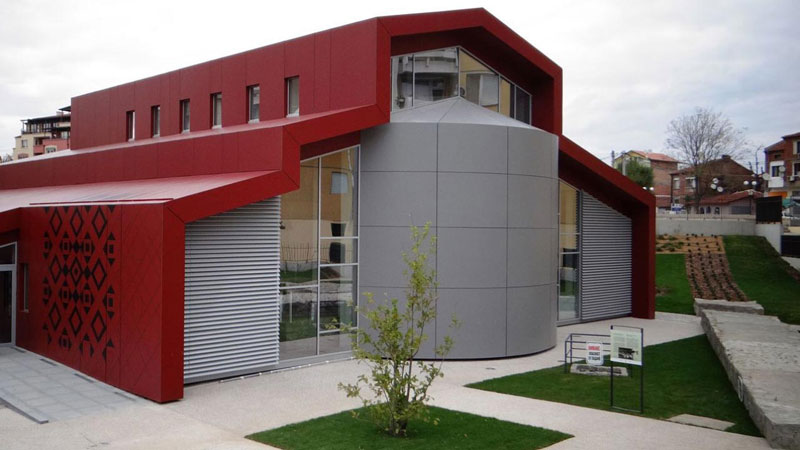 The Small Basilica is a church from around the 5th-century AD that has preserved some of the finest mosaics of Roman Plovdiv. It's located slightly away from the centre, along the Knyaginya Maria Luiza Blvd, but if you pass through the Old Town you can get there in about 5 minutes. The location is generally known by most tourists, especially those who are interested in the ancient history and heritage of Plovdiv. Nevertheless, the Small Basilica remains one of those places that you should absolutely visit in case you haven't heard of it.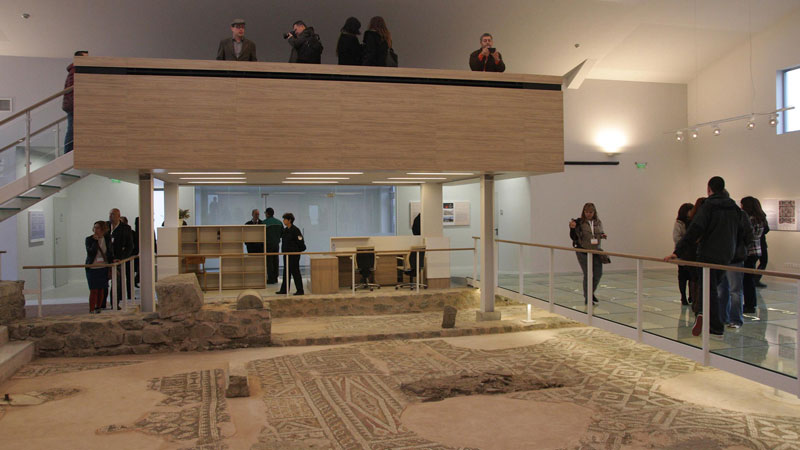 Plovdiv City Card gives you free admission to the Small Basilica!
Here's how to get there from the Tourist Information Centre >
6/ Visit Gravity Wave Escape Room if you're up for a challenge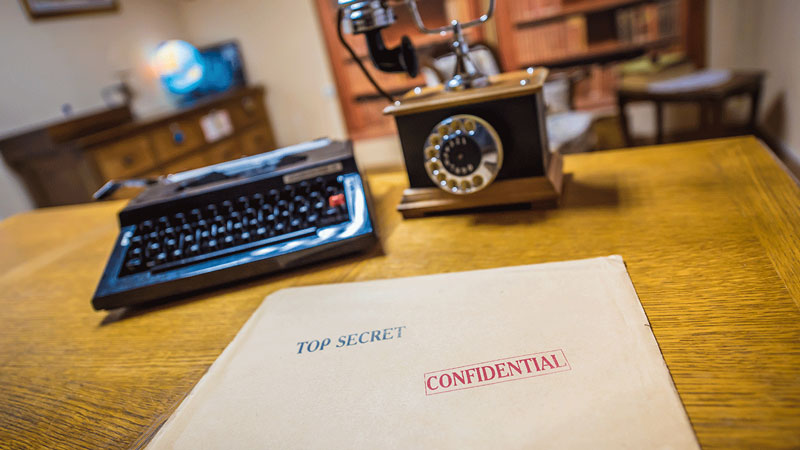 While the Escape Room is located right next to the Kapana District, it is still relatively hard to find due to its ''hidden'' location. The easiest way would be to get to it from 6ti Septemvri Blvd. The Gravity Wave Escape Room is very interesting and the puzzles can be quite challenging. You can play in groups with friends and have a great time untangling the mysteries of Einstein's work.
The ''Einstein's Study'' room was inspired by the confirmation of Einstein's theory that gravitational waves exist! Plovdiv City Card gives you 15% off the "Einstein's Study" room.
Here's how to get there from the Tourist Information Centre >
7/ ROCK'n'BAR Bezistena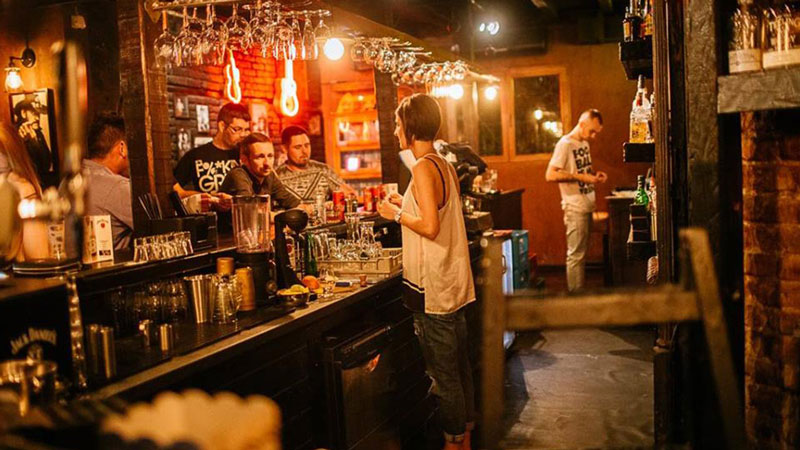 This super cosy bar will charm you with its great music and laid back atmosphere. Here you can enjoy the rhythm of blues, rock'n'roll, jazz and hard rock. The selection of drinks is pretty amazing too, including many brands of whiskeys, wines and traditional classics.
So why is considered a more ''hidden away'' location? Well, locals have known it for many years, however, for someone who is visiting Plovdiv for the first time, it might not be so easy to spot it even though it's located on the main pedestrian street. To reach ROCK'n'BAR Bezistena you'll need to take a turn in one of the alleys of the main road, then go up a set of stairs until you reach it.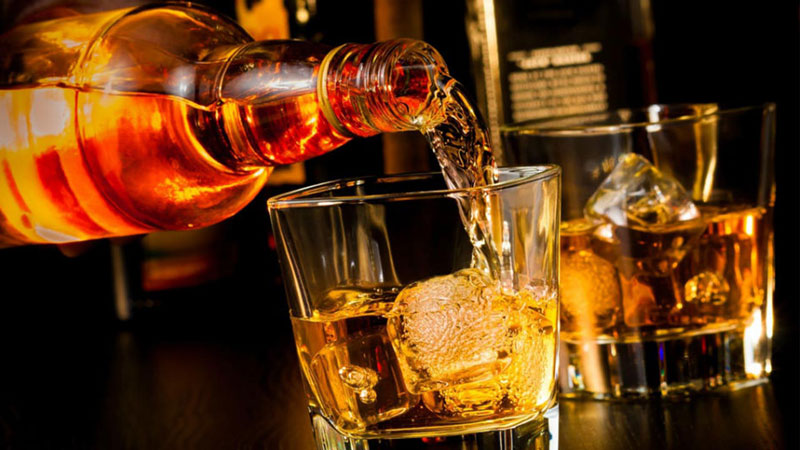 With Plovdiv City Card you get 10% off alcoholic beverages at ROCK'n'BAR Bezistena!
Here's how to get there from the Tourist Information Centre >
8/ Buy some genuine, handmade items in the Kapana District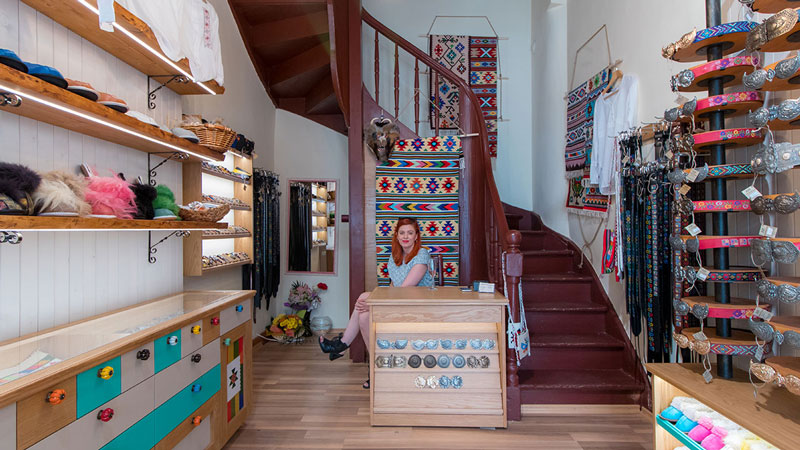 The Adriana Robert Atelier has been around since 2018 and is yet another location in the trendy streets of Kapana. The atelier offers only ethnic souvenirs and gifts, hand made by Bulgarian craftsmen. You can buy genuine leather bags, handmade bracelets, homeware as well as a wide range of souvenirs.
With Plovdiv City Card you get either 15% off a purchase or a free bracelet with every women's bag!
Here's how to get there from the Tourist Information Centre >
Now that you've seen a slightly different side to Plovdiv you can explore it even better during your next trip down here!