Travel Must-Haves: The Art Of The Instant Camera
Nowadays instant photography is rising in popularity again, allowing millions of users worldwide to capture their favourite moments in a series of candid photos. And while digital photography remains the dominant technology of this day, many still believe that the charm of a Polaroid photo can never be completely replaced. Many of you might remember that the Polaroid Corporation pioneered the first instant camera back in 1947. Much has happened since then and the magic of the instant camera continues to spread and develop as more and more brands invent new, more portable and consumer-friendly versions of the gadget. Here are 5 of the best instant cameras out there right now that will help you capture your favourite moments!
1/ Instax Mini 9 Camera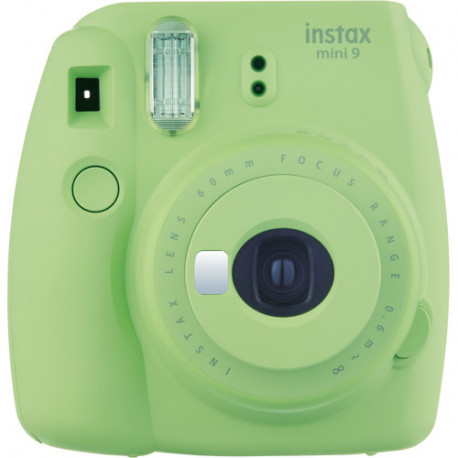 The Instax Mini 9 Camera has been a great companion for many travellers mainly due to the fact that it's just so incredibly portable and lightweight. The model is a great starting point for those interested in instant photography. Another advantage to Fujifilm's Instax Mini 9 series is that it's also the most user-friendly camera out there for its type (under 100 euros).
Other than being inexpensive, this charming entry-level camera is perfect for those who are not necessarily keen on cameras that are overloaded with features and accessories. It's very easy to operate and its primary concern revolves around capturing crisp, clear images.
Some of our favourite Instax Mini 9 features:
The automatic exposure measurement ensures bright images.
A new and improved viewfinder that provides greater viewing clarity.
A high-key mode that softens the look of portraits.
The camera produces pocket-size friendly prints (perfect for carrying around, sticking in notebooks or hanging on walls).
Includes a Macro Lens for Close Up Shots.
It comes with a selfie mirror so you can perfect the art of selfies.
Auto flash/focus free – so you can take bold, vibrant pictures, even in low lighting.
Fujinon Lens – the superior quality lens allows you to take great quality pictures, effortlessly.
The electronic shutter speed of 1/60 seconds ensures every moment is captured in an instant.
A super colour design with a great selection of pastel colours.
Get it here from Photosynthesis.bg >>
2/ Polaroid Originals OneStep 2 Instant Camera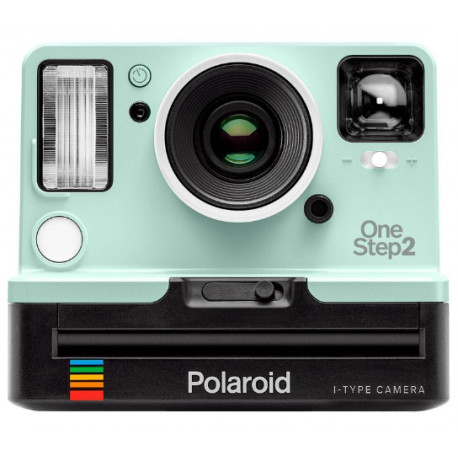 The Polaroid Originals OneStep 2 Instant Camera is actually an updated version of Polaroid's original OneStep series. The difference in this model is that it was designed to be a more easy-to-use camera – one that can literally be used straight out of the box and in an instance! All you really need to get started with this little gem is the camera itself and some i-Type instant film. The camera looks very similar in design compared to the all-time classic Polaroid 600 and it does indeed produce some pretty vintage prints that are bound to bring on a sense of nostalgia to any Poladroid fan. The model is not as small as some newer and more compact instant cameras, but then again it was never intended to be that way in the first place. The price for the prints is also considerably higher than many other brands (around 20 euros for 8 prints), but it's a well-known fact that you can't beat the flattened colour and quality of an original Polaroid print.
Let's take look at the Polaroid Originals OneStep 2 best features:
Budget-friendly – under 100 euros.
Easy to use. Low up-front cost. Simple, one-button operation.
High-quality lens (2 ft – ∞).
A cool retro design recreating the older vintage models. Comes with the angled back, big red shutter button, and rainbow Polaroid logo.
Has a 60-day battery life.
Self-timer function.
The black-and-white film is of superb quality.
Powerful flash.
Get it here from Photosynthesis.bg >>
3/ Polaroid Snap Instant Digital Camera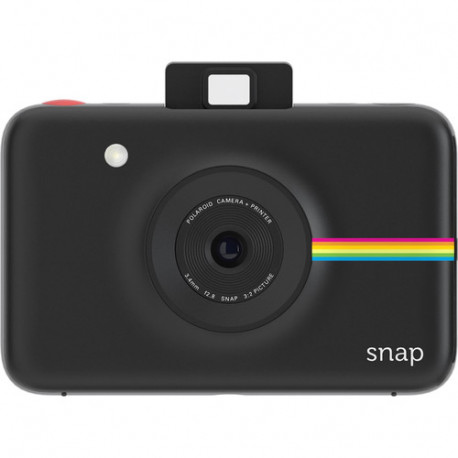 For many people Polaroid cameras have a great sentimental value, in fact, back in the day, they provided a very unique photography experience for many. It was quite simple. You just take a picture, and then you wait anxiously for the print to develop right in front of you.
This type of instant gratification has been perfectly recreated with the Polaroid Snap Instant Camera. This handy 10-MP shooter comes with a built-in Zink printer that spits out a 3 x 2-inch hard copy of your image right after you've taken it. The camera even saves a digital file (just in case) and it's currently available in several colours. It's also worth mentioning that the camera is suitable for kids as well and can be super fun as it's very straightforward and easy to use. Based on customer's experience we'd say it's one of the best point-and-shoot cameras you can get on a budget.
Get it here from Photosynthesis.bg >>
4/ Fujifilm Instax Mini 70 Camera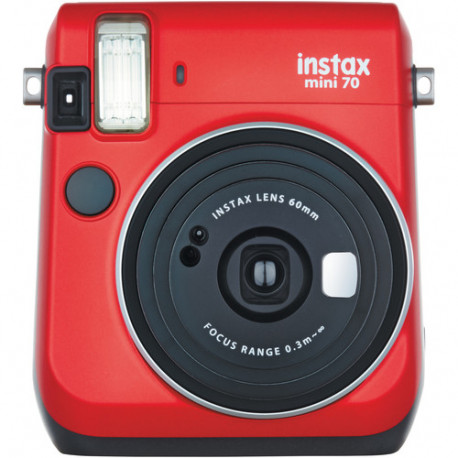 Fujifilm Instax Mini 70 Camera made its debut in 2015 and is amongst the smallest, lightest instant cameras on the market. This super-compact camera comes in 6 different colours, it's super easy to use and it's naturally held in a vertical orientation, making it perfect for those who like to take portrait shots. The camera is intended for more fun shoots rather than anything professional, but will still get you some good quality prints.
The shutter is located at the front of the camera, which might take some getting used to. It's also powered by two CR2 batteries which can be a bit hard to find but should offer up to 400 shots (40 film packs), making it a high-performance camera, considering the size.
Some tips on how to use it:
Experimenting – Indeed you'll find that there is no autofocus on this camera. You'll be pretty much just pointing, shooting and embracing your mistakes (or masterpieces) along the way. While this might seem slightly discouraging it does not have to be a con at all! Not only will you become more precise with capturing your shots over time, but you will also be free to get creative and get some really unique snaps.
Printing – Move to the top of the camera and you'll find the slot where all prints come out. It's important to remember not to pull on them and instead to let them just come out.
Use a camera strap – Although the design is quite sturdy, it is essential that you use a strap simply because the camera itself is so light and might get damaged should you happen to drop it. 
Get it here from Photosynthesis.bg >>
5/ Lomo'Instant Automat Glass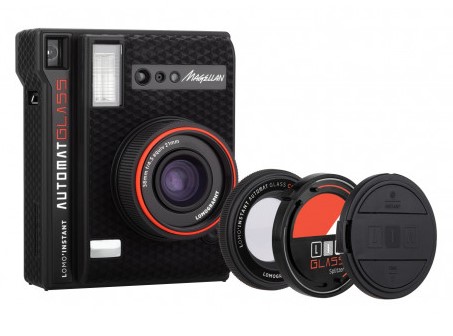 The Lomo'Instant Automat Glass camera has everything you need to capture the world in a crystal-clear, razor-sharp definition. In fact, due to its many innovative features, photographers have stated that the camera is somewhat a revolutionary upgrade in the world of instant cameras. This attractive, compact camera comes with a very sleek design and some truly incredible features we can't help but marvel at. The camera has a maximum aperture of f/4.5, which is currently the largest aperture of any instant camera on the market. It's also available in a few fun cases so you can show off your personality with your camera!
How to make the most of it? Try switching to auto mode to capture everything from shadowy sunsets to candlelit dinners, all without the need to use a flash. What's even more, you can experiment with the remote control shutter release, close-up lens attachment, splitzer, bulb mode, multiple exposure mode, color gel flash filters and many, many more. Definitely a great option for those wanting to get creative with an instant camera!
Get it here from Photosynthesis.bg >>
As you might have guessed by now instant cameras are super handy to have when it comes to capturing candid photos of our most favourite moments. Some might even argue that they do indeed make us better photographer as with every shot we have to put in the effort of being as precise as possible. They're also quite good company for those who like to travel a lot and would prefer not to carry countless suitcases of photography gear with them. Whatever the case, instant cameras are a great gadget to have and hopefully our guide will help you decide just which one is the right type for you!
If you like the idea of playing with an instant camera on your next trip, check out the #SeeMyPlovdiv challenge on Instagram – upload your favourite place or memory from Plovdiv and you can win an Instax Mini 9 Camera!